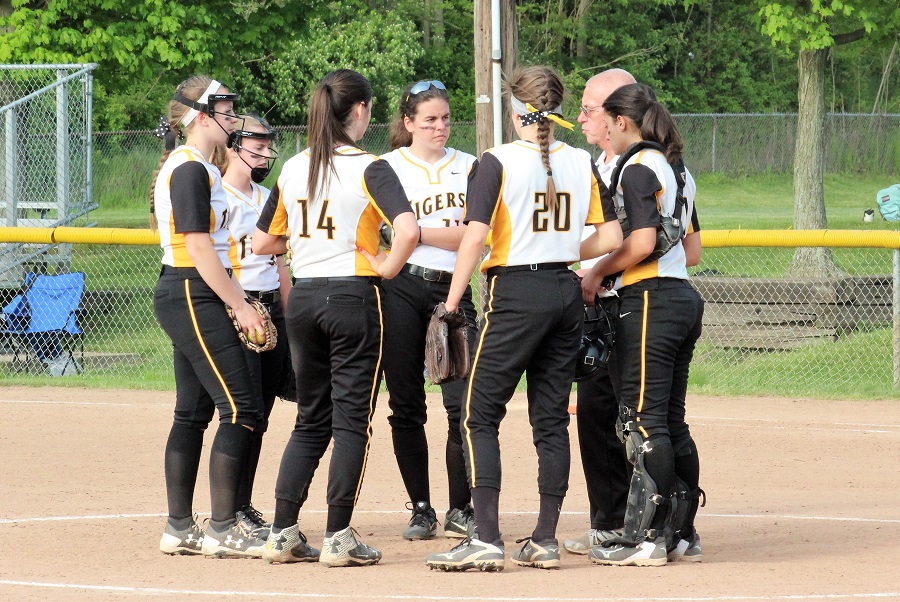 Tigers Fall to Montour Spartans
The North Allegheny Varsity Softball Team lost a road game to the host Montour Spartans played at Fairhaven Park in Kennedy Township. The Tigers used three pitchers in the contest, each of who showed early success but later were greeted by hot Montour bats. The Tigers' defense committed six errors, many of which led directly to Spartan scores.
After Montour opened a five-run lead in the bottom of the third inning, NA came back to narrow the gap to 5-3 in the top of the fourth. That would be the closest NA would get as Montour expanded its margin the rest of the way to arrive at the final margin of 14-4.
Both teams will advance to the W.P.I.A.L. Playoffs next week. Details will be provided on the North Allegheny Athletic Website as soon as they become available.