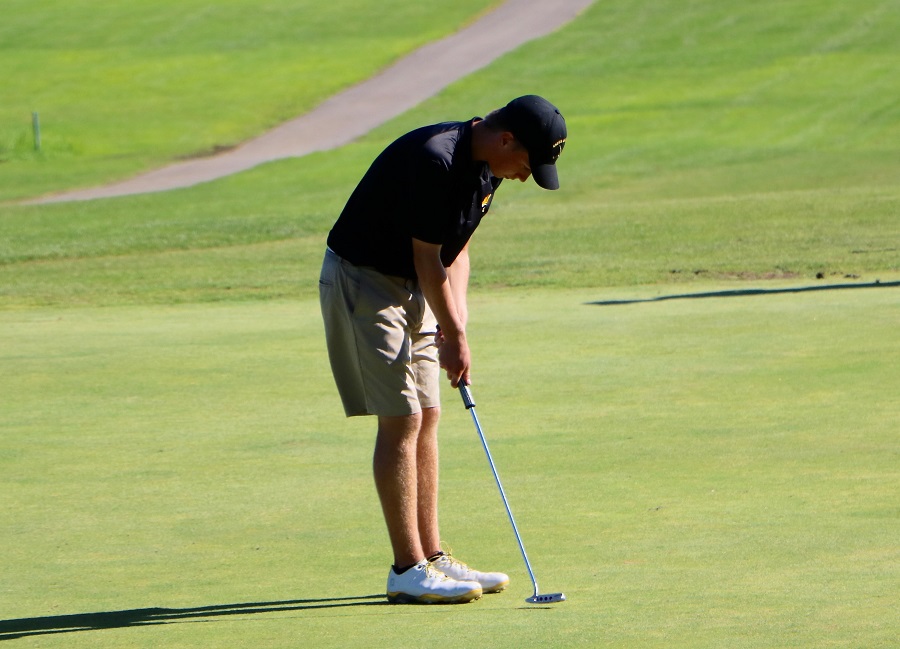 Tigers Fall To Pine-Richland
The North Allegheny boys' golf team dropped its third in a row in a 186-195 defeat to the Pine-Richland Rams. Junior Luke Minsky had a terrific day for the Tigers with an even par 35 but it wasn't enough to beat the powerful Rams. Caid Zolkos topped the scorecard with a 1-under par 34 for Pine-Richland.
North Allegheny is 8-5 overall and 4-4 in section play. The next stop for the Tigers is the WPIAL Individual Qualifiers at Treesdale Country Club on Wednesday.
Match Summary

PINE-RICHLAND - 186
NORTH ALLEGHENY - 195



NORTH ALLEGHENY
SCORE
SHALER
SCORE
David Mrazik
42*
Jack Krammer
37*
Pat Narduzzi
37*
Donnie Professori
38*
Luke Minsky
35*
Jack Wymard
40*
Ryan Dougherty
40*
Rico Sciulli
41*
Julian Rau
42
Greg Maleaker
37*
Kyle Dewey
41*
Caid Zolkos
34*
TOTAL
195
186
Adam Hendrickson
44
Tyler Dougherty
45