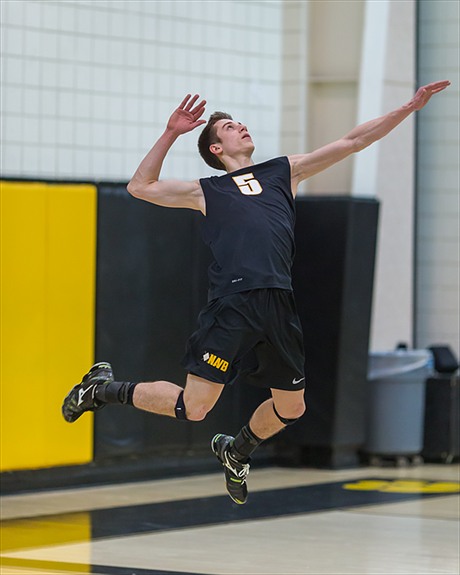 Tigers Fall to Raiders in Four
The Seneca Valley volleyball team swept the season series from North Allegheny on Thursday night defeating the Tigers, 3-1.  The Tigers won game one, 26-24, but dropped the next three 19-25, 19-25, 22-25.
In the first game the Tigers jumped out to a 17-9 lead behind strong play from Alex Tresser and Canyon Tuman. The Raiders would battle back to tie the score at 24-24 before North Allegheny put the finishing touches on the first game.
Game two was nip and tuck for the first 24 points with neither team building more than a one point lead until the Raiders would finally pull away.  Game three the Raiders used a 12-0 run to seize control. In game four, the Tigers led 14-9 but could not force a game five.  Jeremy Best was named the Wright Automotive player of the game for his all around performance.
The Tigers schedule does not get any easier with a trip to Central York over the weekend then back in section play on Tuesday against number one Fox Chapel.