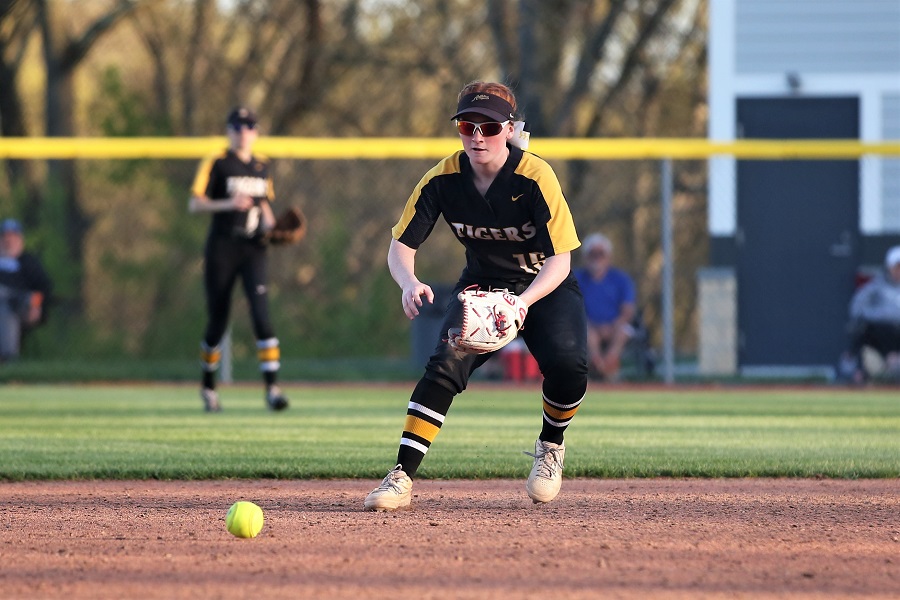 Tigers Fall to Shaler Titans in Final Regular Season Contest
North Allegheny concluded its regular season play, hosting the Shaler Area Titans. The Titans outhit and outscored the Tigers by ten, scoring fourteen runs on sixteen hits. The final score was 14-4 in favor of Shaler.
North Allegheny's offense rallied in the fifth inning, but was unable to overtake the hard-hitting Titans. The Tigers scored four runs on four hits, earning three of those runs in the fifth inning. Sophomore Carlyn Vaupel hit a single to right field.  A misplay on the ball left Vaupel on third base. Junior Meghan McDonough smacked a double to center field, scoring Vaupel. Then senior Alaina Whipkey homered, scoring McDonough and herself and bringing the Tigers' offense to three total runs. Whipkey finished the day 2-for-3 with two RBIs.
The Tigers scored again in the bottom of the seventh when junior Annalyn Isaacs doubled on a lead off at-bat. A ground out by senior Sydni Junker brought Isaacs to third. With one out, Vaupel sent a long fly ball to left field, allowing Isaacs to tag on the catch and score.
Sophomore Anne Melle pitched all seven innings for the Tigers, striking out four.  She also hit an offensive single, adding to the Tigers' six total hits for the game.
The Tigers conclude the regular season with a record of 10-9.  They will take on Peters Township in the first round of playoffs on Monday at 5:00pm at West Mifflin. Weather permitting, the game will be broadcast live by the North Allegheny Sports Network.
Box Score - Softball vs. Shaler - 05/12/2022
| Score by Innings | 1 | 2 | 3 | 4 | 5 | 6 | 7 | R | H | E |
| --- | --- | --- | --- | --- | --- | --- | --- | --- | --- | --- |
| Shaler | 2 | 4 | 0 | 1 | 3 | 0 | 4 | 14 | 16 | 1 |
| North Allegheny | 0 | 0 | 0 | 0 | 3 | 0 | 1 | 4 | 6 | 4 |
WP - B. Rodman LP - Anne Melle