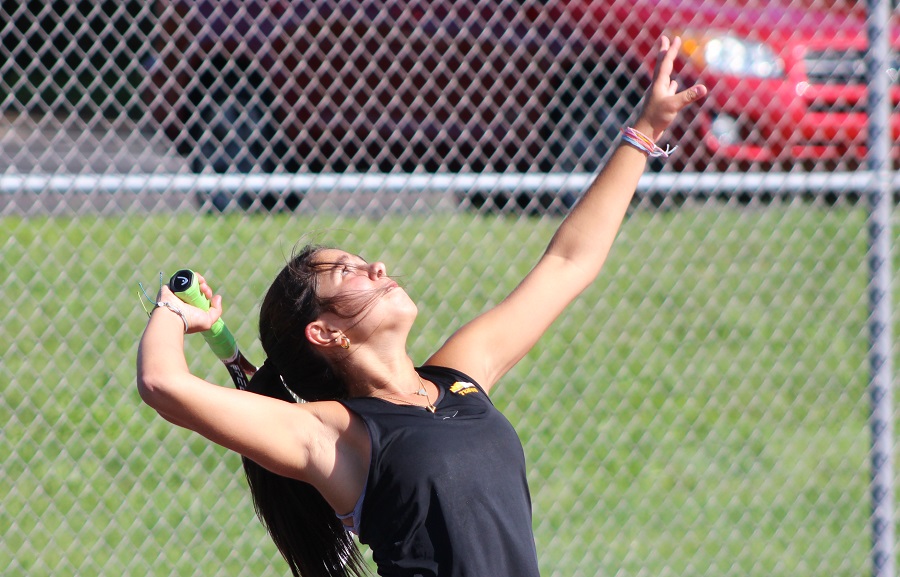 Tigers Flummox Foxes For 7th Straight Win
In a non-section matchup against the Fox Chapel Foxes on Tuesday, the North Allegheny girls' tennis team continued its winning ways with a 4-1 victory.
At No. 1 singles, junior Emily Wincko delivered a convincing 6-1, 6-2, triumph over Kate Voigt. Junior Abbey Swirsding came through with a 6-4, 6-0, win over Sienna Siegel at No. 2 singles. Senior captain Claire Zheng checked in with a 6-4, 6-1, victory at No. 3 singles against Anna Ferris.
In doubles play, the No. 2 pairing of Tia Soussou and Eileen Hu won by a 6-3, 6-2, decision over Sophie Carvelli and Nicoletta DiDomenico.
With the win, North Allegheny improves to 7-2 overall on the season. The Tigers will host Pine-Richland on Wednesday at 3:30 p.m.
Girls Tennis Summary vs. Fox Chapel, 9-21-21
Match Summary

NORTH ALLEGHENY - 4
FOX CHAPEL - 1
SINGLES
#1
Emily Wincko (NA) def. Katie Voigt (FC)
6-1, 6-2
#2
Abbey Swirsding (NA) def. Sienna Siegel (FC)
6-4, 6-0
#3
Claire Zheng (NA) def. Anna Ferris (FC)
6-4, 6-1
DOUBLES
#1
Bridget Kilmer/Diya Reddy (FC) def. Siya Jain/Rebecca Murphy (NA)
7-6, 6-3
#2
Tia Soussou/Eileen Hu (NA) def. Sophie Carvelli/Nicoletta DiDomenico (FC)
6-3, 6-2