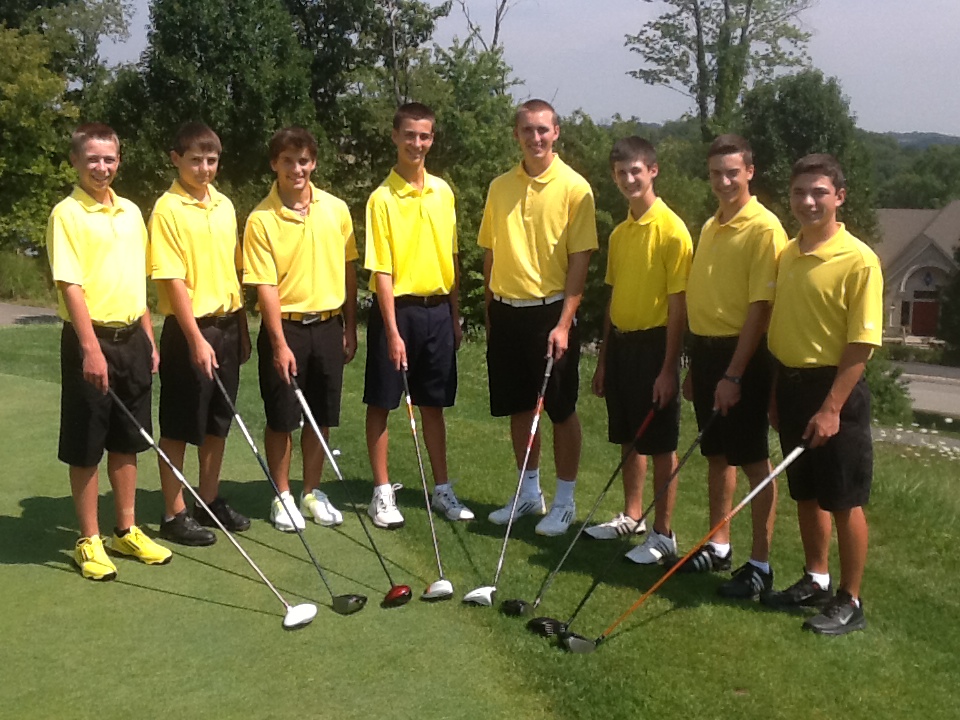 Tigers Golf Clips Raiders, 194-197
The North Allegheny Boys Golf Team continued their winning ways on Thursday afternoon with a 194-197 section victory over Seneca Valley. Mike Sudo led the way for North Allegheny with a 35, followed by Martin Lazzaro and Josh Huhn who each shot a 38.  David Mrazik posted a 41, Ryan Dougherty scored a 42, and Connor Gingrich rounded things out with a 46. Andy Smathers had the top shooting day for Seneca Valley with a 36.
North Allegheny improves its record to 15-2 overall and 10-1 in section play.  The Tigers continue section play on Monday with a visit to North Hills at 3:30 pm.
Match Summary

NORTH ALLEGHENY - 194
SENECA VALLEY - 197
NORTH ALLEGHENY
SCORE
SENECA VALLEY
SCORE
Martin Lazzaro
38
Evan Hangliter
37
Connor Gingrich
46
Tyler Leake
42
Mike Sudo
35
Ross Bondo
37
Josh Huhn
38
Garrett Schlick
48
Ryan Dougherty
42
Ryan Senka
45
David Mrazik
41
Andy Smathers
36
TOTAL
194
197
Nick Longo
45
Matt Trotta
49
Noah Wessel
44
Colton Botta
44