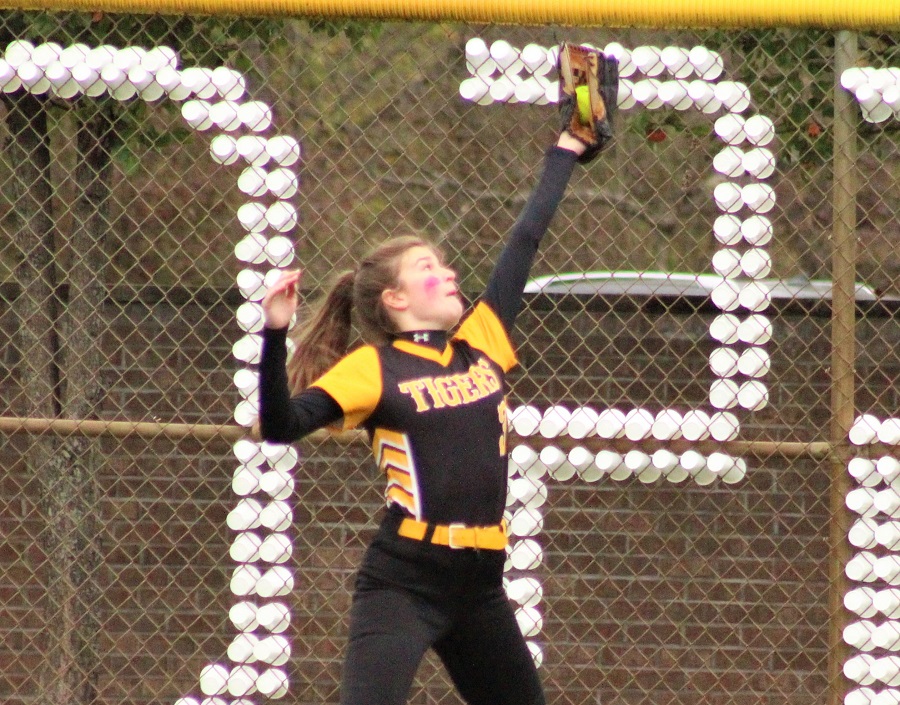 Tigers Grab Sweep At Seneca Valley To Cap Regular Season
NA Slow-Pitch Softball ended its regular season on Sunday with a two-game sweep of Seneca Valley 19-2 and 19-3.
The Tigers took the lead early in game one and were ahead 8-0 by the bottom of the fourth inning.  A strong defense in game one was highlighted by Evelyn Wiethorn with her flawless double play in the third inning.  The gap widened with NA scoring five unanswered runs in the fifth inning and another 6 runs in the sixth.  Audrey Laswell is credited with three of the last six runs hitting a screaming three run homer over the center field fence.  Seneca Valley would score their two runs at the bottom of the six before the Tiger defense shut them down.
In game two consistent hitting by the Tigers would produce equal results on the scoreboard. In inning two it was Megan Quinlan who brought in a three-run homer crushing the ball over the center field fence.  Then In the fourth inning, Tye Ross showed her defensive skill with a flexible over the head catch for the out in right field.
The Tigers end the regular season with a record of 10-4.
North Allegheny moves on to tournament play in Mt. Lebanon next weekend hunting down a back-to-back WPISL Championship.