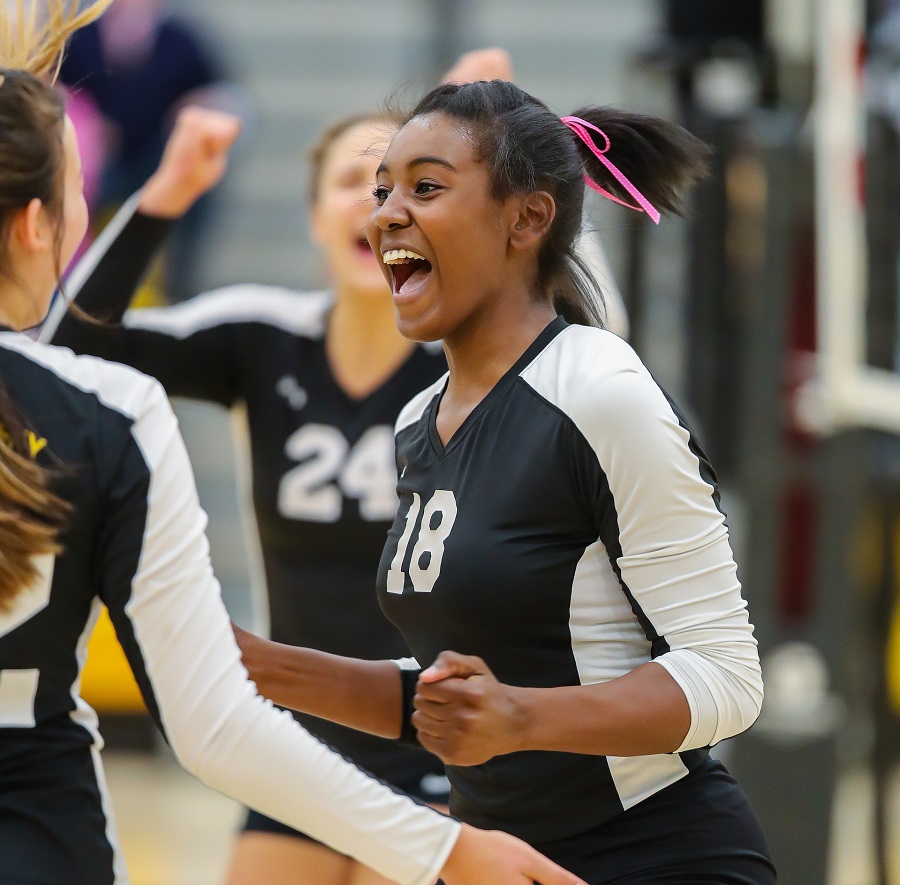 Tigers Ground Falcons In WPIAL First Round
The top-seeded North Allegheny Lady Tigers opened the WPIAL playoffs with a 3-1 win over the Connellsville Falcons on Wednesday night. The Tigers were led by junior Mika Logan who posted a team-high 14 kills. Senior Maria Mosbacher added 11 kills, followed by Kayla Dinkins and Anna Sprys who notched eight kills apiece.  Sprys came through with a team-high three blocks as well.
The Tigers kept Connellsville off balance with their serves as Sprys, Mosbacher, Abby Miller, Holly Marusic and Allena Carmody all collected two aces each. Allena and Erin Carmody, and Maddy Mueller all passed well in a solid all-around game for North Allegheny to start the post-season.
North Allegheny leaps to 16-1 overall with the win and will face the Baldwin Highlanders on Tuesday night in a rematch of last year's WPIAL championship. It'll be the third year in a row that NA and Baldwin have met in the playoffs. The Tigers will seek revenge from a Baldwin team that defeated NA in the last two WPIAL title tilts. Tuesday's match will be broadcast live via the internet on the North Allegheny Sports Network at a site and time to be determined.