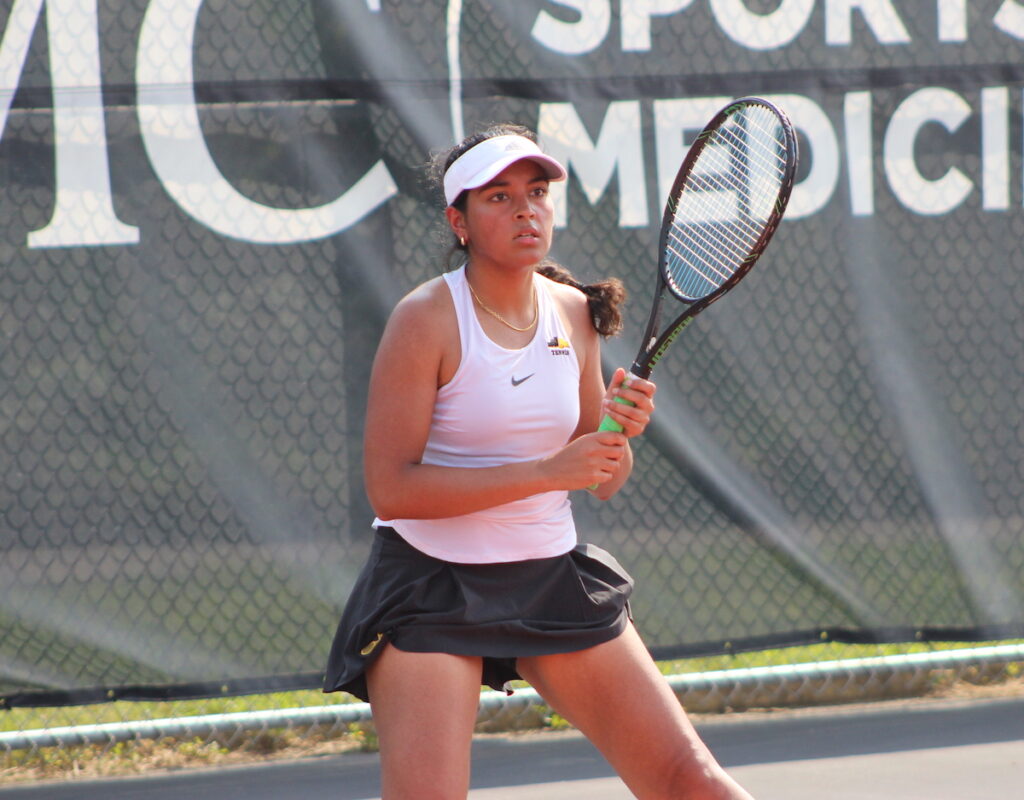 Tigers Lock Up Section Crown With 3-2 Win Over Rams
Completing a rain-suspended match from last week, the delay was worth the wait for North Allegheny as the Lady Tigers clinched the Section 2-AAA title with a 3-2 win over Pine-Richland on Monday.
The No. 2 and No. 3 singles players, Audrey Zheng and Tia Soussou, picked up dominant 6-0, 6-0, wins over their opponents. The decisive victory came from Siya Jain and Rebecca Murphy at No. 1 doubles with a hard-fought 7-6 (7-2), 6-2, triumph over Deeya Nayyar and Rachel Smith.
With the win, North Allegheny improves to 14-1 overall and concludes section play with a 7-0 record. The Tigers will visit Franklin Regional on Tuesday for a non-section tuneup.
Girls Tennis Summary vs. Pine-Richland, 10-2-23
Match Summary

NORTH ALLEGHENY - 3
PINE-RICHLAND - 2
SINGLES
#1
Caroline Prisk (PR) def. Peyton Mauser (NA)
6-0, 6-2
#2
Audrey Zheng (NA) def. Addison Cohen (PR)
6-0, 6-0
#3
Tia Soussou (NA) def. Priya Shah (PR)
6-0, 6-0
DOUBLES
#1
Siya Jain/Rebecca Murphy (NA) def. Deeya Nayyar/Rachel Smith (PR)
7-6 (7-2), 6-2
#2
Kaitlyn Zeman/Ella Mangene (NA) def. Kiana Strahotin/Samy Ravichandran (PR)
4-6, 6-3, 6-4