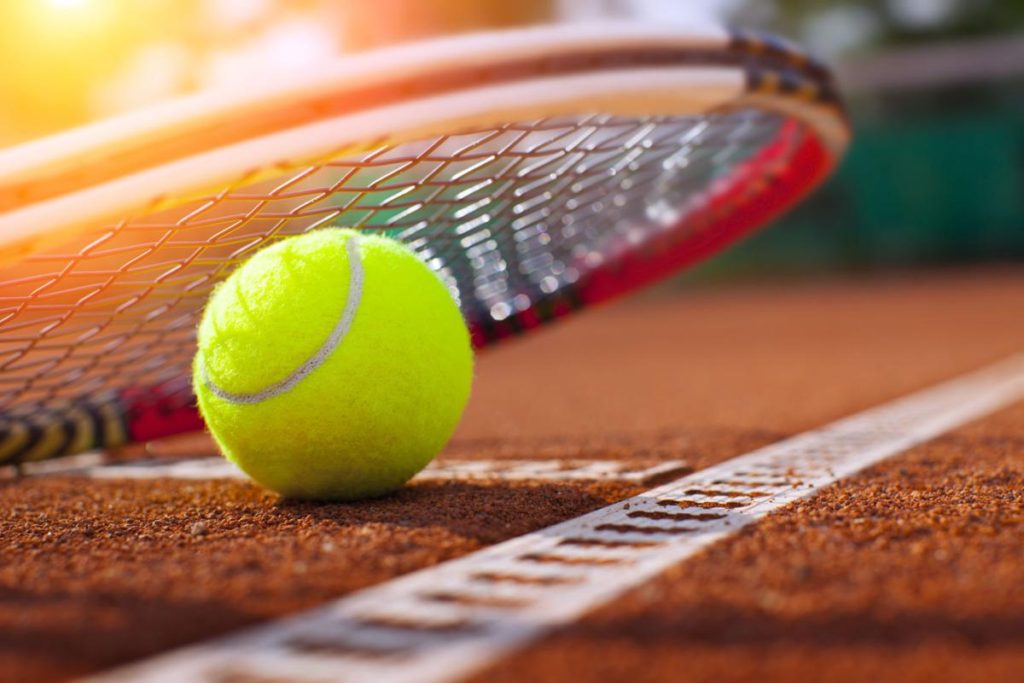 Tigers Open Season With Shutout of Central Catholic
On a warm, late winter Thursday, the Tigers opened their 2020 season with a home match against Pittsburgh Central Catholic in a non-section exhibition contest.  When the dust settled, the young Tigers found themselves with a 5-0 sweep of the Vikings.
Opening the scoring was the number two doubles tandem of junior Dev Kartan and sophomore Milun Jain who defeated Nolan Sapos and Dennis Chibisov in straight sets.  The number one doubles team followed suit with another two-set win as sophomore Shomik Telang and freshman Sri Bellamkonda defeated Ryan Broadhurst and Charlie Massaro.  The singles play was tight across the board but the Tigers prevailed in each match.  Freshman Danny Zhang quickly took his first set at number two singles and held on for a tough 7-5 win in set number two to clinch the match for the Tigers.  Junior Krishna Naik, in number three singles, managed to hold off Yosei Fukasaky in another two setter by coming from behind and taking the clincher in a tie break.  The only three set match of the day came from the number one singles contest.  Junior Chase Davidson came from behind, down one set, to bounce back and outlast Central's ace, Kyle Broadhurst.  Using a consistently powerful serve and an assortment of effective strokes, Davidson carved out a 7-5 win in the second set and then dominated the third.
The Tigers return to action Friday afternoon in another exhibition match as they host the Bethel Park Blackhawks.  The starting time is scheduled for 3:30 PM on the NASH courts
Match Summary – 03/12/2020
North Allegheny—5  Central Catholic–0
Singles
#1  Chase Davidson (NA) def. Kyle Broadhurst (CC)  3-6, 7-5, 6-2
#2  Danny Zhang (NA) def. John McDermott (CC)  6-0, 7-5
#3  Krishna Naik (NA) def. Yosei Fukasaky (CC)  6-4, 7-6 (1)
Doubles
#1  Shomik Telang/Sri Bellamkonda (NA) def. Ryan Broadhurst/Charlie Massaro (CC)  6-4, 6-1
#2  Dev Kartan/Milun Jain (NA) def. Nolan Sapos/Dennis Chibisov (CC)  6-2, 6-0