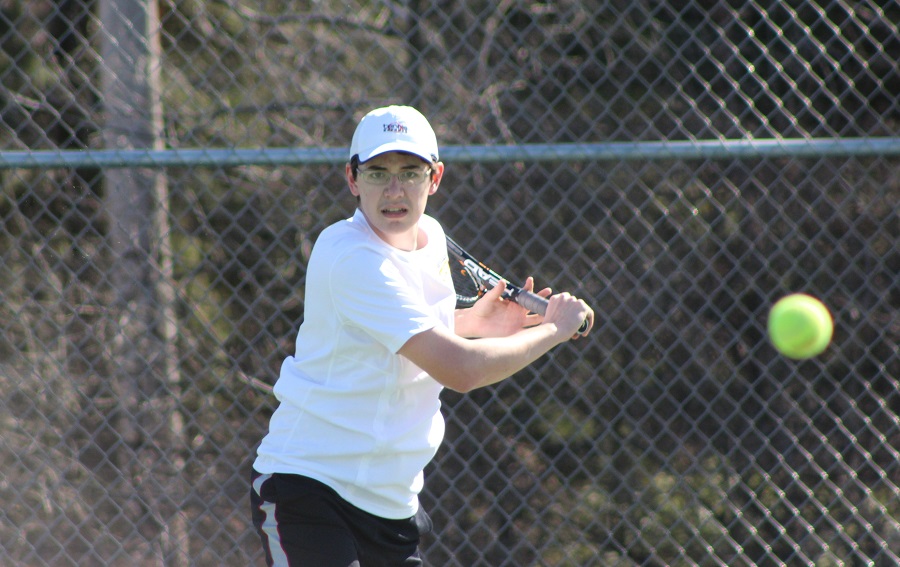 Tigers Open Section Play With Win Over Seneca Valley
The Tigers opened Section 2 play on the road Monday afternoon by traveling to Raider country, where they tangled with Seneca Valley, in Harmony, PA. On a picture perfect spring day, the Tigers halted their losing skid by beating the Raiders, 4-1.
All four victorious matches were decided in straight sets.  Leading the way, sophomore Jerry Huang, playing singles for the first time this season, defeated Josh Weltner without losing a game in the number three slot.  Junior Ivan Voinov almost followed suit, taming Jake Yenkel while losing only one game at second singles.  The match was clinched at number one singles as junior Richard Hofmann took the measure of Jeremy O'Connor.
Stepping in at number one doubles for the first time, the duo of juniors Ethan Schenk and Reed Stasko battled through a few missed opportunities before controlling the match against Alex Garczynski and Luke Peffer.  Rounding out play, junior Peter Mallampalli made his varsity debut with senior Anmol Anand at number two doubles, where the two fell in an exciting three set contest.
With the win, North Allegheny improves to 2-3 on the season with a 1-0 section record. The Tigers continue section play Tuesday afternoon as they host their neighborhood rival, Pine-Richland, in a critical match. The starting time with the Rams is scheduled for 3:30 PM.
Match Summary – 03/27/2017
North Allegheny—4  Seneca Valley–1
Singles
#1   Richard Hofmann (NA) def. Jeremy O'Connor (SV) 6-3, 6-1
#2  Ivan Voinov (NA) def. Jake Yankel 6-1, 6-0
#3  Jerry Huang  (NA)def. Josh Weltner (SV) 6-0, 6-0
Doubles
#1  Reed Stasko/Ethan Schenk (NA) def. Alex Garczynski/Luke Peffer (SV) 6-4, 6-3
#2  Jarrett Johnston/Stephen Vandrak (SV) def. Anmol Anand/Peter Mallampalli (NA)  3-6, 7-5, 7-6 (8)