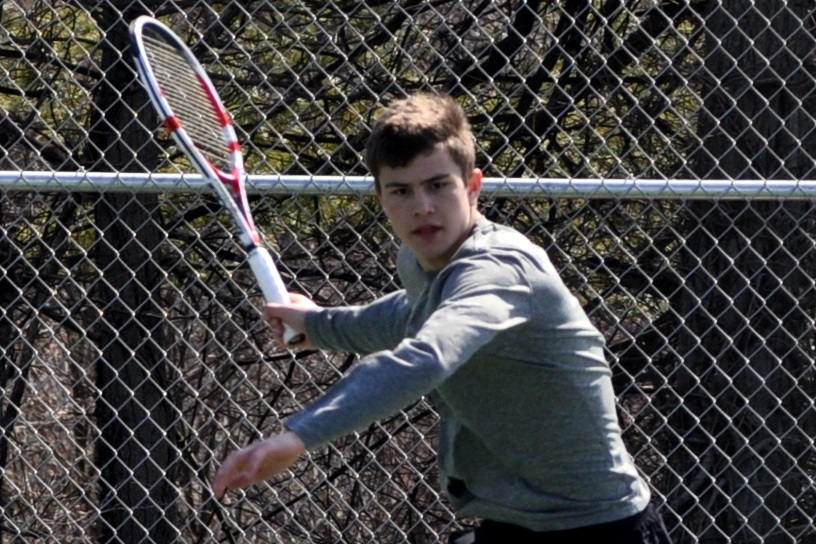 Tigers Open Section Play With Win Over Shaler
The Tigers had to move indoors for their first Section 2 match to tangle with the Titans and swept Shaler Area 5-0 at the Pure Athletex Complex Monday afternoon.  Leading the charge at number one doubles was the tandem of junior Michael Helkowski and sophomore Apoorv Anand who came through with the first team point.  Sophomore Andrew Xu started at number one singles and took the second team point.  The clinching point came courtesy of sophomore Eric Mi, playing his first varsity match at number three singles.  The second doubles team of juniors Victor Mao and Rohan Yadav, both making their varsity debuts, laid claim to the fourth point.  The final tally was garnered by senior Stephen Chuirazzi at number two singles.    
Moving to 2-0 on the young season with a 1-0 section mark, the Tigers look to improve on that record Wednesday afternoon versus Seneca Valley.  The starting time for this home match on the NASH courts against the Raiders is scheduled for 3:00 PM.
Match Summary (3/17/14)
NORTH ALLEGHENY—5  Shaler Area–0
Singles
#1  Andrew Xu (NA) def. Evan Conti (SA) 6-0, 6-0
#2  Stephen Chuirazzi (NA) def. Brian Jockel (SA) 6-0, 6-0
#3  Eric Mi  (NA) def. Dan Borgen (SA) 6-0, 6-0
Doubles
#1  Michael Helkowski/Apoorv Anand (NA) def. Sean Funfar/Josh Bens (SA) 6-0, 6-0
#2  Victor Mao/Rohan Yadav (NA) def. Adam Bleil/Nick Buckshaw (SA) 6-0, 6-1