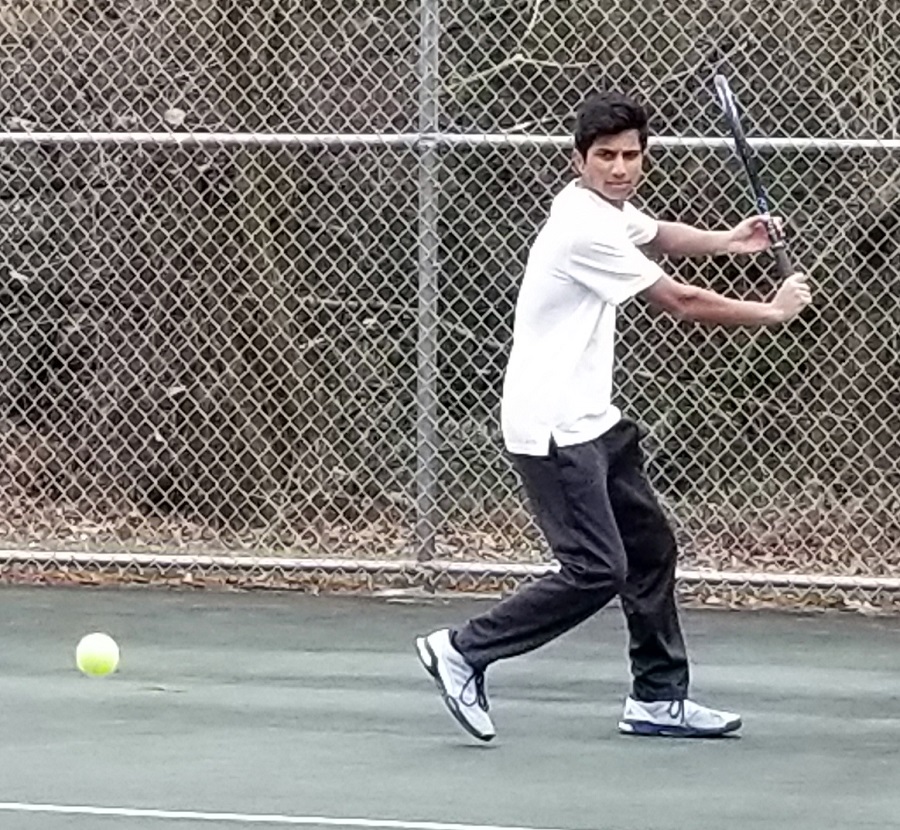 Tigers Open WPIAL Tournament Play With 5-0 Shutout of Hempfield
The first round of the WPIAL AAA Boys Team Tournament began Wednesday with the sixth-seeded Tigers hosting the 11th-seeded Hempfield Area Spartans on the NASH courts.  When the results were tallied the Tigers took a 5-0 sweep to advance to the quarterfinal round.
Leading the way for the Tigers was senior Soureesh Moturi at number two singles who handled Aidan Kelly in straight sets, losing only one game in the process.  Repeating the same formula used by Moturi, junior Ven Naik defeated Mason Harbaugh at number one singles.  The clincher came courtesy of junior Ethan Vodovotz who breezed by Marcus Ryan in straight sets. The two doubles duo of freshman Atharva Sumant and senior Rohan Cowlagi defeated Casey Detwiler and Alex Woodward in straight sets.  Senior Mark Chuirazzi teamed with junior Sanjit Beriwal to man the one doubles slot and push past Ryan Beckering and Brenden Slowoski, also in straight sets.
The win moves the Tigers' season record to a 14-1 and 1-0 in WPIAL play.  The team moves on to WPIAL Quarterfinal action Monday afternoon against the winner of the Allderdice-Moon matchup.  Opponent, time, and match location were not available at press time.
Match Summary – 05/01/19
North Allegheny—5   Hempfield–0 
Singles
#1   Ven Naik (NA) def. Mason Harbaigh  (H) 6-1, 6-0
#2   Soureesh Moturi (NA) def. Aidan Kelly (H) 6-0, 6-1
#3   Ethan Vodovotz (NA) def. Marcus Ryan (H) 6-1, 6-1
Doubles
#1   Mark Chuirazzi/Sanjit Beriwal (NA) def. Ryan Bickering/Brenden Slowoski (H) 6-2, 6-4
#2   Atharva Sumant/Rohan Cowlagi (NA) def. Casey Detwiler/Alex Woodward (H) 6-2, 6-3