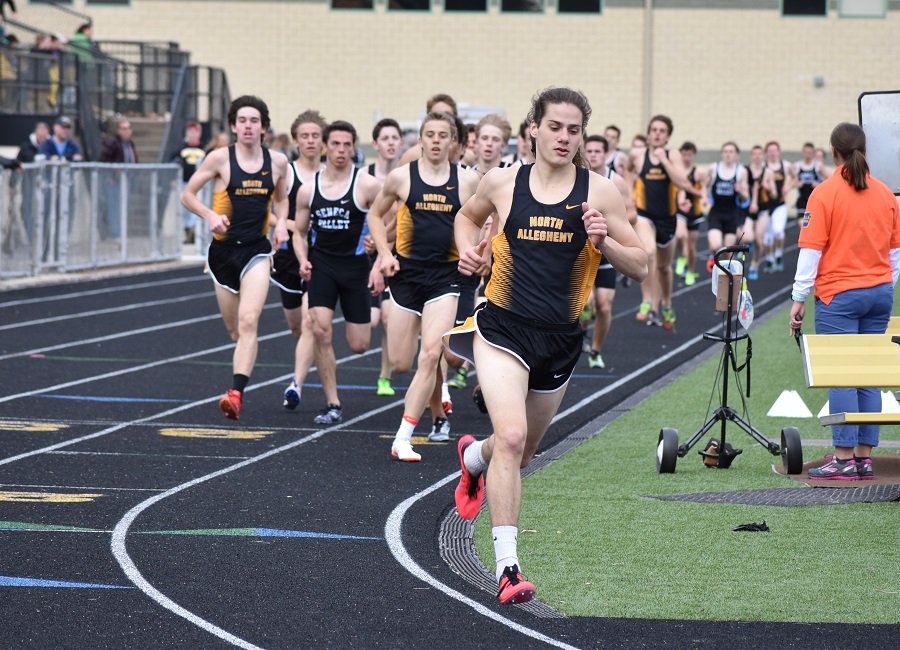 Tigers Outrun Raiders In Section Opener
A very poised and competitive Raider team from Seneca Valley came to Newman Stadium to clash against the Tigers in the season's first sectional showdown.  The NA girls' team powered its way to victory and toppled the Raiders, 88-62.  The Lady Tigers were able to win all three relay races.  Casey Burton won the 100m Dash, while  Taylor Bertini won the Long Jump and Triple Jump.   Clara Savchick (800m, 1600m, 4x800m) and Melina Owens (High Hurdles, Low Hurdles, 200m Dash) were both victorious in three events.
It came down to the final event of the night to determine a winner for the boys' competition. There remained only a few points difference between the two teams throughout the entire meet.  The athletic performances by veterans Ayden Owens, winning the High Jump, along with a third place vertical leap by Richie Pajak, secured the win for the Tigers with a final score of 76-74.  Owens was also able to secure wins in the High Hurdles and the 100m and 400m dashes.  Liam Nobbs took high honors in the Pole Vault and fought gallantly for second place finishes in the High and Intermediate Hurdle races.  Josh Sanders won the Long Jump and was part of the winning 4x100m relay team.  Jacob Fritsch won the Javelin.
The Tigers will travel to Latrobe on Friday for the Greater Latrobe Invitational.