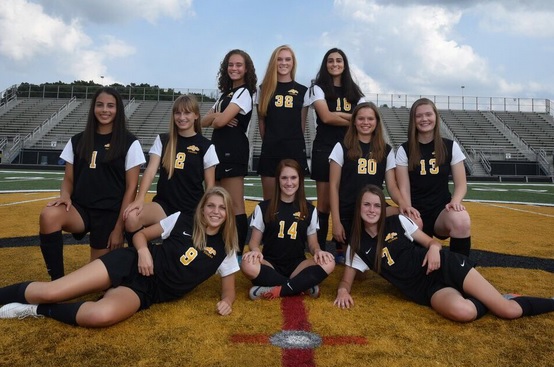 Tigers Overwhelm Shaler On Senior Night, 9-0
The North Allegheny girls' soccer team blistered the Shaler Titans on senior night at Newman Stadium on Wednesday, 9-0. Senior goalies Julia Correa and Olivia Ruppersberger combined for the Tigers' sixth shutout of the season. North Allegheny clinches a playoff berth with the Section 1-AAAA victory.
The Tigers offense produced an avalanche of goals against the Titans for a landslide victory. Sophomore Ava Ruppersberger posted a hat trick to lead the charge. Senior Addison Metcalf, sophomore Emma Bundy and freshman Sarah Shupansky scored two goals each to contribute to the offensive showcase.
North Allegheny improves to 9-4 overall and 5-2 in Section 1-AAAA. Shaler dips to 5-8 overall and 1-6 in the section. The Lady Tigers will host Butler on Monday night at 7:30 p.m.