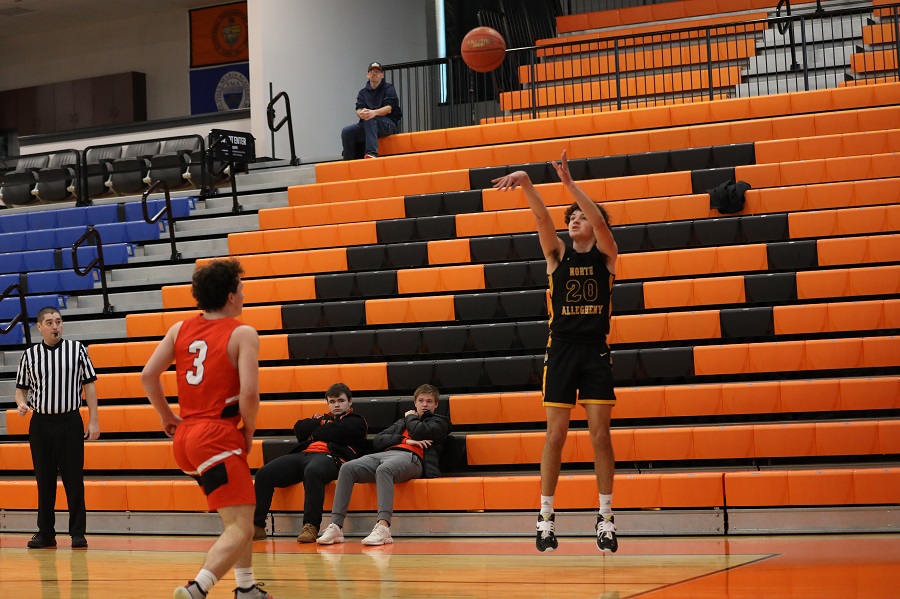 Tigers Prevail Over Ramblers, 44-38
The North Allegheny boys' basketball team concluded the regular season schedule in Erie on Saturday afternoon with 44-38 win over Cathedral Prep in non-section action.
The Tigers pounced on the Ramblers for a 12-3 lead after one quarter and grinded out a victory in a low-scoring affair. Sophomore Joey Dopirak led the way with 17 points and senior Robby Jones tallied 16 points on four 3-pointers. Cathedral Prep was paced by Semontae Lofton with 10 points.
Playoff-bound North Allegheny finishes the regular season slate with a 14-8 overall record, while Cathedral Prep falls to 14-5. The Tigers will await the WPIAL playoff pairings, which will be released on Monday night at 5:00 p.m.