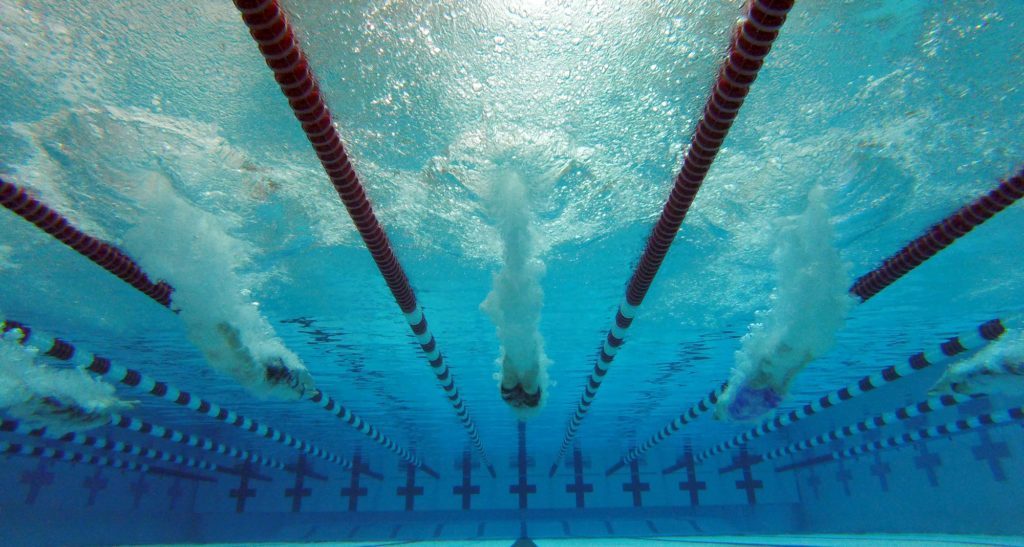 Tigers Race Past Planets On Senior Night
by Bob Orkwis
The last scheduled team event at home for North Allegheny went swimmingly, as the Tigers won 17 of 22 races, including 9 sweeps, to defeat Mars on Senior Night. The girls won 103-63 to improve to (9-0), while the boys are now (8-1) after a 99-78 win.
The diving teams split, as Mars sophomore Emily Mueller outdueled first-year Lola Malarky 232.35 – 227.25, winning on her final dive. On the boy's side, junior Will Schenk coasted to his 8th win of the year with a score of 281.10.
North Allegheny then swept the first six races of the night, finishing 1-2-3 in the Girls and Boys 200 Medley relays, Greta Mott and Josh Berty took the 200 freestyle races. In the girls 200 IM, Mikayla Tieppo edged teammate May Coffman 2:22.06 to 2:22.07 in an exciting finish before Nick Klein captured the boys 200 IM.
Mars junior Riley Connelly ended the string by winning the 50 free. Connelly would also capture the 100-breaststroke beating her sister Reagan by :08 seconds. That race was the only sweep of the night for Mars. The Tigers would sweep the next four races until Mars won the boys 100 free.
Lexi Sundgren crushed her seed time of 5:48:78 in the 500 free, with a winning time of 5:12.90. Eliot Maravich won the boys 500 free in 5:04.39. North Allegheny won the girls 200 free relay (1:46.27) and the boys 200 free relay (1:32.70).
Eight seniors were honored on the night. Boy's swimmers Ethan Berty. Hayden Klein, Marko Kosanovich, Stewart Messer, and Jacob Yarosz. On the girl's side, Isabella Dietz, Brooke Glinski, and diver Eva Betz were feted.
The Wright Automotive Female Swimmer of the Meet went to Greta Mott, who improved her seed time from 2:12.72 to 1:59.11in the 200-yard freestyle. On the boy's side, first-year Nick Klein scored the Wright honors in similar fashion, improving his seed time in the 200-yard IM from 2:18.78 to 2:09.49.
North Allegheny will wrap up the section slate on Feb. 17 at North Hills. The Last-Ditch Invitational is scheduled for this Saturday at 5pm at North Allegheny High School before the WPIAL Championships take place. 3A Diving is scheduled for Saturday, Feb. 26, with the Swimming Championships set for March 3 and 4.