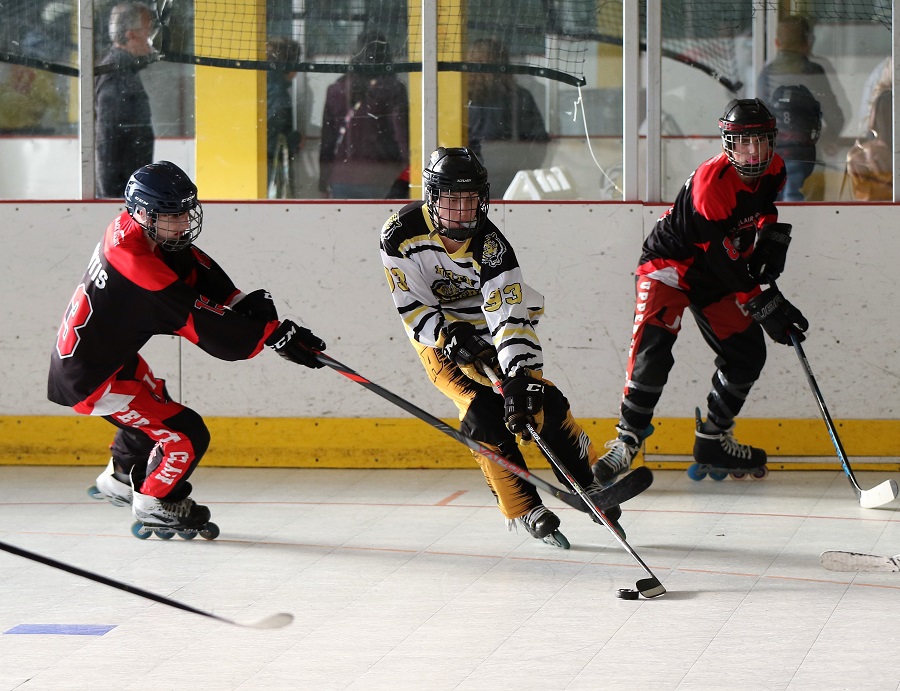 Tigers Roll To 6-1 Win Over Upper St. Clair
The North Allegheny Tigers continued to rack up the wins with a 6-1 victory over the Upper St. Clair Panthers on Sunday at the RMU Island Sports Center.
With tight, aggressive defense by both teams, the first period saw the Tigers get on the board with a power play goal by sophomore Declan Dadey and an assist from junior Evan Barnhart.
It was the Panthers who came out strong with a score early in the second period.  The Tigers answered with a goal of their own by junior Brett Baker and an assist by Dadey to end the period with a score of 2-1.
The Tigers broke the game open with a goal from Dadey going coast to coast to start the third period scoring frenzy.  Shortly after, it was sophomore Jacob Rice, assisted by Aiden Noffsinger, to make the score 4-1.  Senior Robby Kushon added to the scoring with an assist by senior Sam Arena.  Rice notched his second goal of the day to close out the third period with another assist by Dadey.  Sophomore goalie Mitchell Ludwick earned the win.
The Tigers move to 7-0 on the season and will take on the Penn Trafford Warriors next Sunday at 2:00.