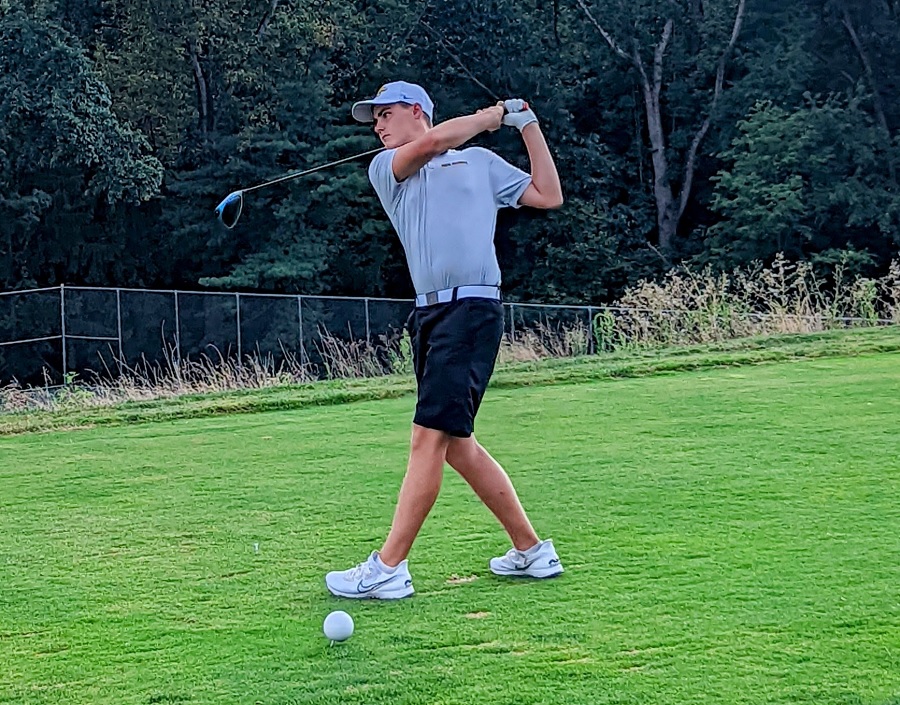 Tigers Send Three To WPIAL Individual Championship
Three Tigers are still in the hunt for a WPIAL championship after making the cut at the Class individual first round on Tuesday at Champion Lakes Golf Club. The top 36 out of 77 advanced to the WPIAL championship next week.
Sophomore Chris Hoffman turned in the best score for North Allegheny with an 81. Junior Collin Wang made the cut with an 83 and junior Jake Watterson followed closely behind with an 84. Also representing the Tigers at the event were freshman Ravi Desai and freshman Colin Ward who shot an 86 and 95, respectively. Central Catholic's Rocco Salvitti is the clubhouse leader heading into the championship round with a par 71.
The WPIAL boys' golf individual championship is now played in a two-round format. The scores accumulated from the first round will carry over to their respective championships.
For a look at the scores from Tuesday's opening round in Class AAA, click here.