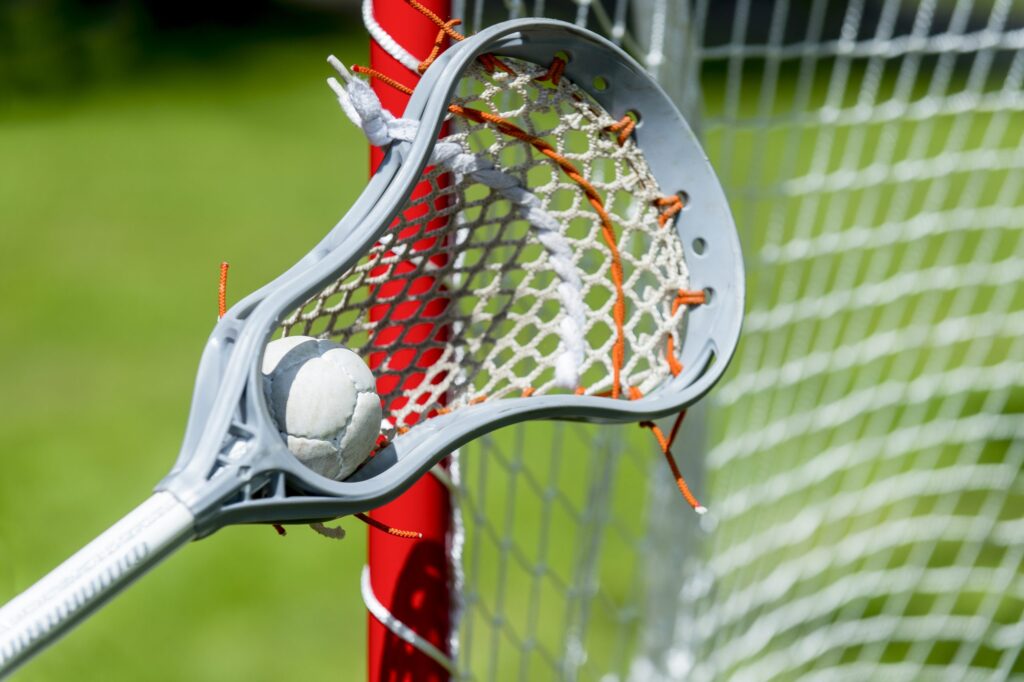 Tigers Split DH With Allderdice, Mt. Lebanon
Playing in its second and third games in a span of 17 hours, North Allegheny boys' lacrosse team split a doubleheader on Saturday. In game one, the Tigers rolled to a 17-1 Section 2-AAA victory over the Allderdice Dragons at Newman Stadium before falling at Mt. Lebanon in double overtime, 7-6, in non-section action.
Against the Dragons, the Tigers struck early as Cole Bordo opened the scoring with a tally just 43 seconds into the game. Just over a minute later, Christian Tedder made it 2-0 and the rout was on. Andrew Myers netted the next three goals for a natural hat trick to make it 5-0, North Allegheny. The Tigers ended the half with a 13-0 lead.
Touching the scoresheet for the Tigers, Griffin Lynch scored twice, Jonah Hawrylak scored two in the half and three on the day. Marc Bartolomucci scored once and also added four assists, while Wesley Sprys added a goal.  Also scoring for the Tigers were Cayden Escola and Adam Gould. Bartolomucci was named the Wright Automotive Player of the Game for his performance.
Game two pitted two perennial championship contenders for a back-and-forth battle in the south hills. In a low-scoring first half, North Allegheny held a 2-1 lead on goals by Bordo and Ben Rohan. The Blue Devils netted three straight goals to take a 4-2 lead with 2:45 remaining in the third quarter.
Undaunted, the Tigers rattled off three straight goals, one by Tedder and two by Bordo, to grab a 5-4 lead with 9:52 to play in the fourth quarter. The game seesawed again on back-to-back Mt. Lebanon goals for a 6-5 advantage with 6:50 left in the fourth one. ML attempted to stave off North Allegheny in the remaining minutes but Bordo notched his fourth goal of the game with just 37 seconds in regulation to force overtime. Following a scoreless first overtime, Mt. Lebanon's Brodie Campbell scored in the second OT to propel the Blue Devils to a 7-6 win.
Following the day's events, North Allegheny sits at 6-2 overall and 4-0 in the section. The Tigers will visit Pine-Richland on Monday night at 7:30 p.m. in Section 2-AAA action.
Boys Lacrosse Summary vs. Allderdice, 5-1-21
| GAME SUMMARY | | | | | |
| --- | --- | --- | --- | --- | --- |
| SCORE BY QUARTERS | 1 | 2 | 3 | 4 | FINAL |
| Allderdice | 0 | 0 | 1 | 0 | 1 |
| North Allegheny | 9 | 4 | 3 | 1 | 17 |
---
Boys Lacrosse Summary vs. Mt. Lebanon, 5-1-21
| GAME SUMMARY | | | | | | |
| --- | --- | --- | --- | --- | --- | --- |
| SCORE BY QUARTERS | 1 | 2 | 3 | 4 | OT | FINAL |
| North Allegheny | 1 | 1 | 1 | 3 | 0 | 6 |
| Mt. Lebanon | 1 | 0 | 3 | 2 | 1 | 7 |