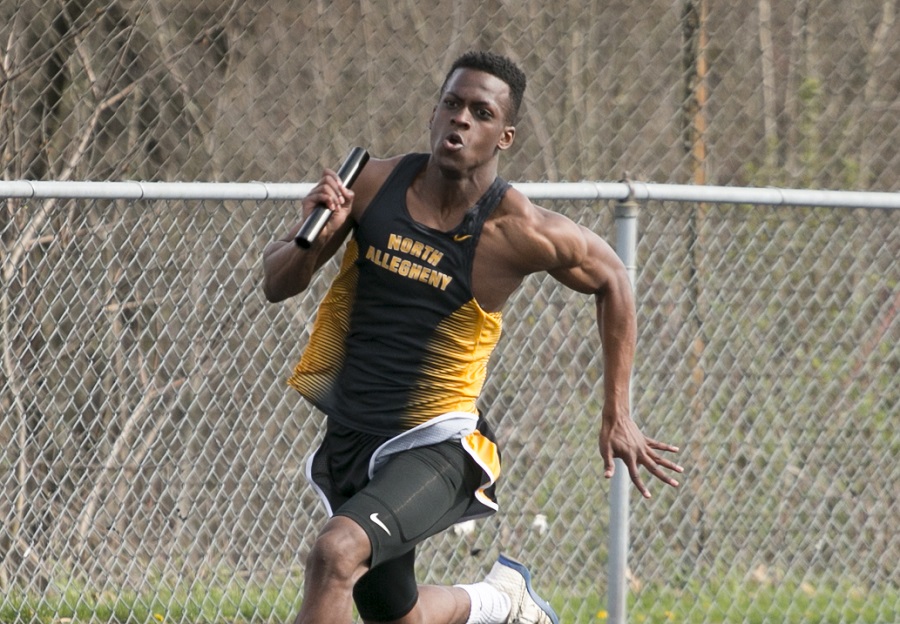 Tigers Split Section Meet With Butler
NATF traveled to Butler to take on their arch rival for the Tiger's second sectional showdown. The Lady Tigers  gallantly challenged the defending WPIAL Champs but fell short of victory, losing to Butler 85-65.  Clara Savchik continues to outrun her distance running rivals as she earned victories in the 1600m and 3200m Runs.  Casey Burton earned victories in all four of her events, which included the Long Jump, 100m and 200m and the 4x100m Relay with the help of her teammates Bailee Miara, Rachel Giger, and Alayjah Austin.  Vittoria LaRosa remains unbeaten in the Pole Vault.  Freshman Aveline Plenter-Kreiling earned her first varsity points by winning the 100m Hurdles.  Savannah Benko bested her competition in the Javelin.
The Boys were able to power their way to victory (90-60) over the Tornadoes and continue to improve as a team.  Both hurdle races, the Long Jump and High Jump were dominated by senior standout Ayden Owens.  The field events were dominated by NA athletes.  The tandem of Connor Ditka and Dylan Wall placed first and second in the Shot Put and Discus, respectively, while Joseph Fritsch and Liam Nobbs went first and second in the Javelin.  Dan McGoey topped the 3200m Run and the 4x100m Relay team of Precise Colon, Dom Falo, John Vardzel and Joey Porter won the event, running the fastest time of the season.  Joey Porter also won the 200m Dash.
The Tigers will travel to Latrobe on Friday to compete in the Great Latrobe Invitational.