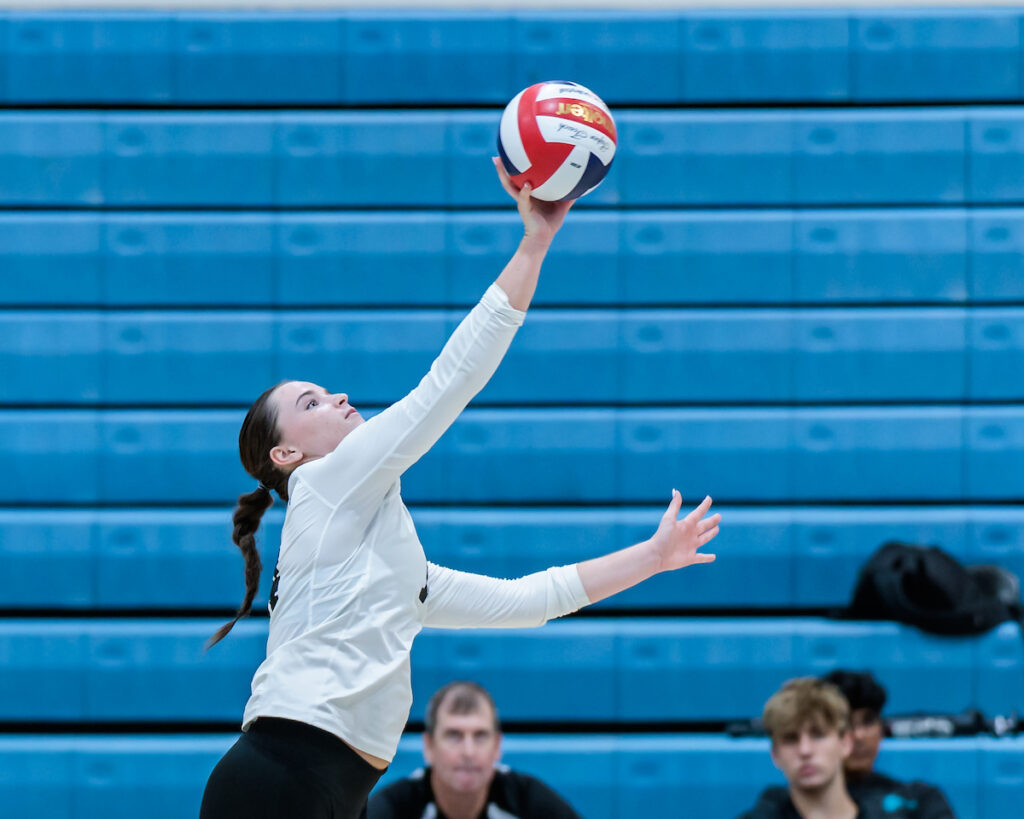 Tigers Split Tri-Match at State College
The North Allegheny girls' volleyball team traveled to State College on Saturday to face a pair of perennial challengers for the PIAA playoffs in a non-section tri-match. The top-ranked Tigers started the day with a 3-1 loss to third-ranked Landisville Hempfield, snapping a 14-match winning streak. NA bounced back in the night cap with a 3-0 sweep against the host Little Lions. Both contests were rematches of PIAA playoff meetings last year, both of which the Tigers won a season ago en route to a sixth straight state championship.
Totals on the day saw the North Allegheny offense powered by senior Marin Dunaway with a team-high 26 kills, followed by senior Jamie Frisco with 14 kills. Senior Rylee Gadomski and freshman Molly Robertson added 10 kills apiece. Robertson helped facilitated the offense with a team-best 39 assists, along with 29 assists from junior Mackenzie Jones.
Dunaway also led the Tigers in blocks with three, while Frisco, senior Julie Butler, junior Bridgit Murphy and senior Ariana Schiller all posted two blocks each.
On defense, senior libero Avery Butcher tallied a team-high 36 digs, followed by senior Jordan Frisco with 29 digs. Robertson and Jones added 15 digs each. Junior Anna Bridges paced the team with three aces, while Robertson and Jones chipped in with two aces apiece.
North Allegheny sits at 11-1 on the season following the tough non-section tune-up at State College. The Tigers will return to section play on Tuesday against another Top 10-ranked team in the state, Seneca Valley. The match will be broadcast live by the North Allegheny Sports Network.