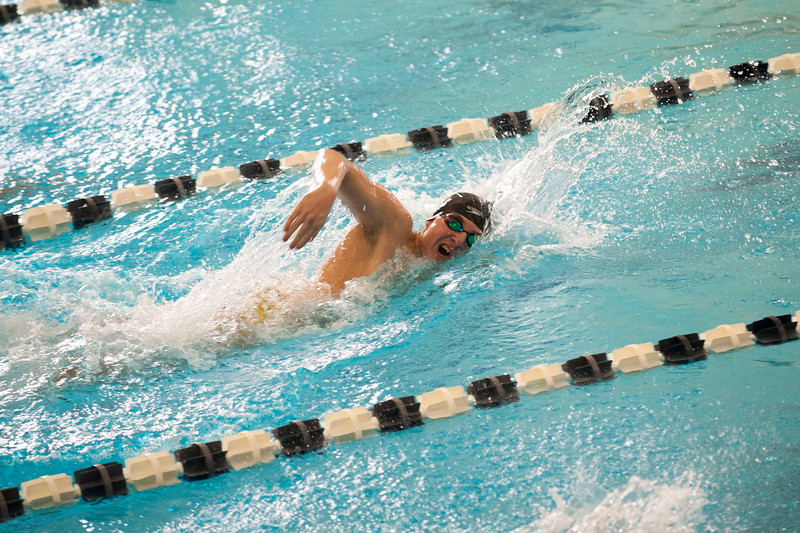 Tigers Stampede North Hills
North Allegheny's Swimming and Diving squads topped off another undefeated dual meet season and a successful WPIAL AAA Section 2 campaign with victories for both the Girls and Boys squads.  The Tigers were in control the entire evening on their way to a pair of wins over the host North Hills Indians on Thursday evening.  The NA Girls were victorious by a score of 106 – 72, while the Tiger Boys earned a 96 – 82 victory over a determined North Hills team. 
This season has been the year of change for the Tigers, mostly because of opponents having to update their pool record boards to reflect the NA squads' assault on records throughout the season.  The NA Boys established A new pool record in the 200 Yard Medley Relay.  In addition to being a part of that relay record, Senior co-Captain Zachary Buerger had a busy night for the Tigers, as he set individual event pool records in both the 200 Individual Medley (1:54.59) and the 100 Yard Freestyle (46.21 seconds).  The NA Girls also established pool records in both the 200 and 400 Yard Freestyle Relay events.  The Tiger Girls received a spark from record-setting individual performances including Junior Morgan Soulia (50 Freestyle, 24.00 seconds), Freshman Lauren McGrath (200 Freestyle, 1:57.25), Junior Kayla Churman (100 Butterfly, 58.58 seconds), and Junior Jacquelyn Du (100 Backstroke, 57.97 seconds). 
After hosting Saturday's Last Ditch Invitational, the Tigers will next compete when the NA Divers hit the boards when they host the WPIAL Diving Championships next Saturday February 22 beginning at 10:00 AM at the NASH Pool.  The following week, they will be in action at the WPIAL Swimming Championships on February 27 & 28 held at the University of Pittsburgh.