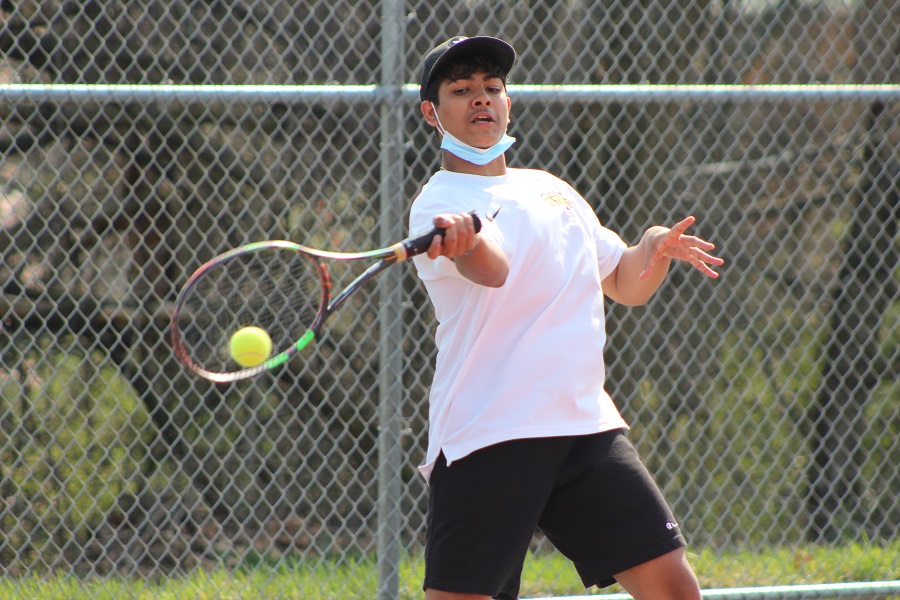 Tigers Stop Hampton, 5-0
One of NA's former section and neighborly rivals, the Hampton Talbots visited North Allegheny Friday for a mid-season exhibition match.  Playing undermanned due to senior class obligations, the class AA Talbots were game but fell to the Tigers 5-0, with all matches completed in straight sets.  Playing a modified line-up, the winners for NA were Shomik Telang at one singles and Raj Ginde at two singles.  Three singles was forfeited to the Tigers.  One doubles was manned by Sri Bellamkonda and Krishna Naik while two doubles was commanded by Arnav Ranade and Dom Bellisario who teamed up for competition for the first time.
With the win, the Tigers climbed to an 8-1 mark on the season.  They now pause team play for several days as the WPIAL Singles Tournament begins Tuesday afternoon on the NASH courts at 12:00 PM.  Newly crowned Section 2 champion, Chase Davidson, will represent the Tigers.  Please check the North Allegheny Sports Network for updates and results.
Match Summary – 04/09/2021
North Allegheny  5    Hampton  0
Singles
#1  Shomik Telang (NA) def. Coray Bennett (H) 6-0, 6-0
#2  Raj Ginde (NA) def. Vitally Pikalo (H) 6-0, 6-0
#3  (NA) Win by forfeit (H)
Doubles
#1  Srivatsa Bellamkonda/Krishna Naik (NA) def. Ethen Oh/Adam Rothenberg (H) 6-1, 6-3
#2  Arnav Ranade/Dom Bellisario (NA) def. Teja Charapala/Justin Rothenberg (H) 6-2, 6-3