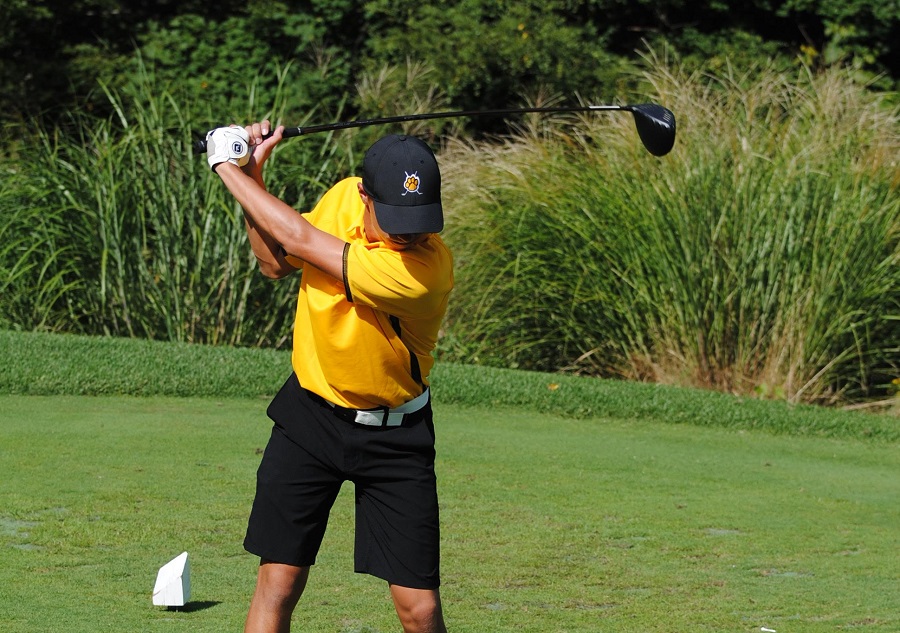 Tigers Sweep Section Tri-Match With Mars, Seneca Valley
The North Allegheny boys' golf team hosted two section rivals, Mars and Seneca Valley, at North Park Golf Course looking for a pair of section wins.  After a close match, the Tigers came out victorious against both the Raiders and Planets. NA earned the sweep with a team score of 204, followed by Mars with a 208. Seneca Valley finished third with a team score of 213.
North Allegheny was led by senior captain Adam Steinmetz, who shot an even par 36.  Senior Portland Canovali carded a 41, while NA received a pair of 42's from seniors Peter Canovali and Korey Helfer. Rounding out the scoring was senior J.J. Dopkosky with a 43.
Mars was paced by Ryan Steigerwald's 39 and Seneca Valley was led by Nolan Nicklas' 39.
The two section wins brings North Allegheny's overall record to 6-4 and 5-3 in the section.  The Tigers travel to Mars on Wednesday for a quick turnaround match.
Match Summary
NA- 204
MARS - 208
SV - 213
NORTH ALLEGHENY
SCORE
SENECA VALLEY
SCORE
MARS
SCORE
Portland Canovali
41
Dante Rosetti
40
Ryan Steigerwald
39
Adam Steinmetz
36
Nolan Nicklas
39
Blake Bartolo
41
J.J. Dopkosky
43
Joel Goodzinski
47
Lucas Kuremsky
45*
Collin Wang
45*
Caleb Raydo
43
Nolan Kummer
43
Korey Helfer
42
Ryan Jones
42
Jared Kolarcik
41
Peter Canovali
42
Noah Peters
48*
Max Raker
44
TOTAL
204
213
208
Mike DeLucia
39
Cody Lubic
43
Grant McKissock
43
Flynn McGurrin
37