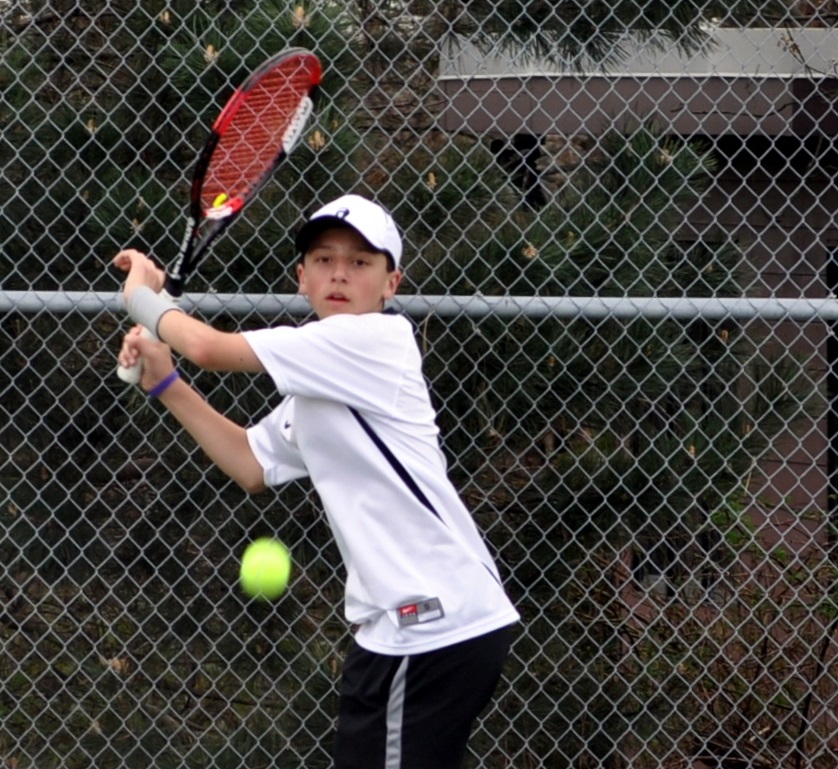 Tigers Tennis Team Opens Season With 5-0 Win Over Gateway
After two scrimmages were cancelled due to weather conditions, the Tigers traveled to Monroeville Thursday afternoon to open their regular season against Gateway.  The non-section exhibition match was played under scrimmage rules, but the Gators were no match for the Tigers who swept each individual contest and the match.  Junior Jared Isaacs, freshman Richard Hoffman and senior Michael Helkowski dominated the singles matches.  Senior Eric Huang and junior Andrew Xu competed at first doubles while senior Rohan Yadav and freshman Ivan Voinov manned the second doubles position.
With a 1-0 record, the Tigers resume exhibition play Friday afternoon.  The Tigers will tangle with the Mt. Lebanon Blue Devils at 4:45 PM, on the road, at the Keystone Oaks High School courts.
Match Summary, Thursday, March 12
North Allegheny 5–Gateway 0
 Singles
#1 Jared Isaacs (NA) def. Chris Lee (G) 8-0
#2 Andrew Xu (NA) def. Nishant Patel (G) 8-0
#3 Jared Isaacs (NA) def. Malay Shah (G) 8-0
Doubles
#1 Eric Huang/Andrew Xu (NA) def. Amrith Chamasarappa/Nathan Piper (G) 8-0
#2 Rohan Yadav/Ivan Voinov (NA) def. Jackson Perry/Noah Chough (G) 8-0