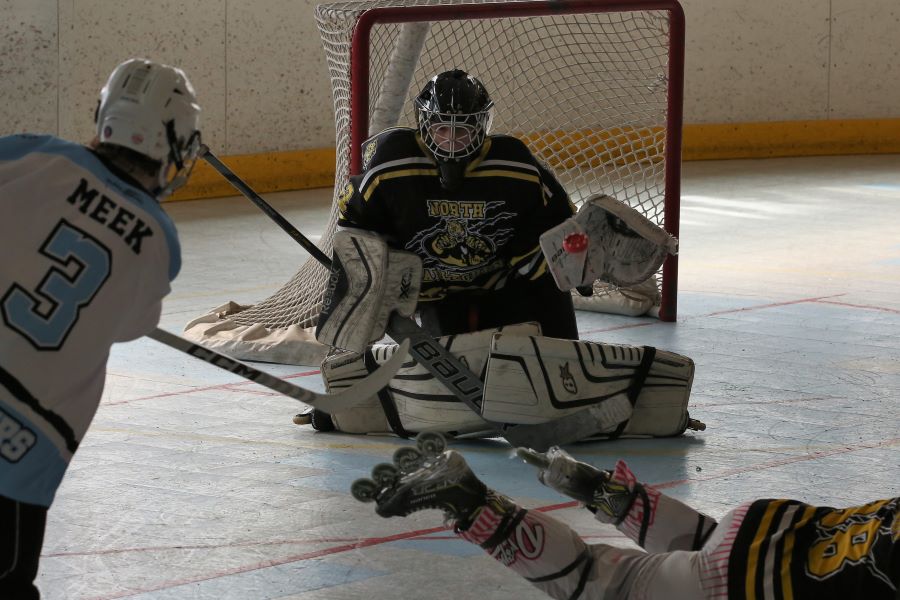 Tigers Top Raiders In PIRHL Semifinals, 6-1
The North Allegheny inline team returned to play at the RMU Island Sports Center following a three-week hiatus.  The Tigers avenged their lone regular season ending loss to the Seneca Valley Raiders with an impressive 6-1 semifinal victory placing them in the championship series.
The time off was evident as both sides showed rust in the first period.  It was the Raiders who scored first, but the Tigers followed with a rebound goal by senior Joel Blaha to end the frame tied at 1-1.
The second period saw much of the same, but in the final two minutes the Tigers' senior Kyle Tomino notched the second marker of the game and senior Brett Baker had a buzzer-beating shot to end the frame with the Tigers leading 3-1.
The Tigers held the Raiders scoreless in the third period as senior Evan Barnhart, Baker and junior Jacob Rice all found ways to score to end the game with a 6-1 victory for North Allegheny.
Junior goalie Mitchell Ludwick earns the win as the Tigers will resume play in first game the 3-game championship series at 5:00 on Sunday (3/5) at the RMU Island Sports Center against the Penn Trafford Warriors.