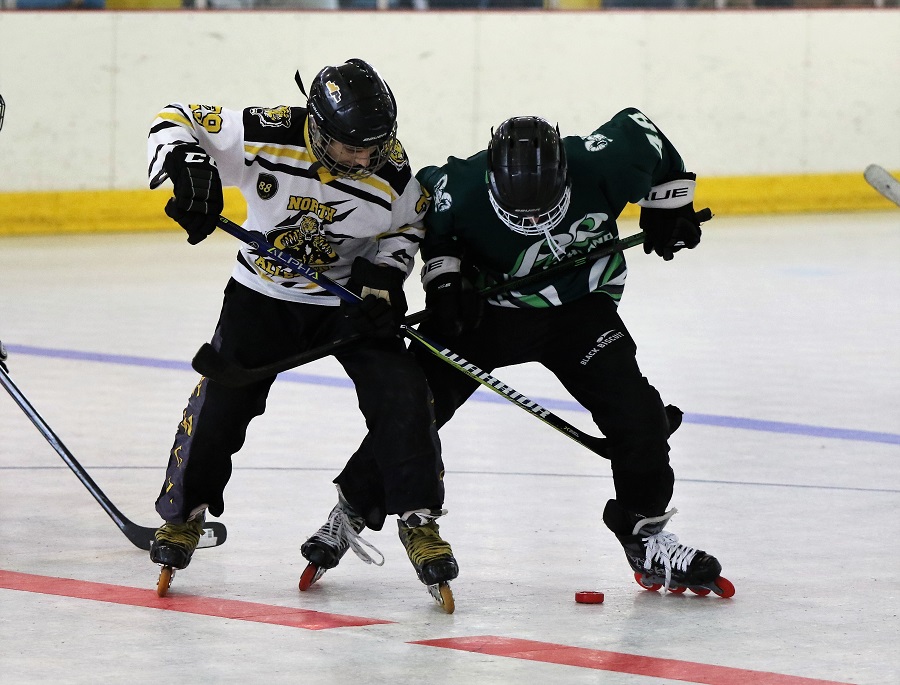 Tigers Top Rams, 3-1
In a hard-fought battle with a total of seven penalties, it was the NA Tigers who held on for a 3-1 victory over the Pine Richland Rams.
The Tigers scored two goals in the first period.  The first goal by junior Evan Mark came off of a well-executed assist from junior Evan Barnhart to put the Tigers up 1-0.  Before the end of the first stanza, the Tigers would put up their second score of the day by junior Brett Baker, once again with an assist by Barnhart.
In the second period, both goalies stood strong with neither team able to put the puck in the net.
The third period saw the Rams, at one point with a five-on-three advantage, finally able score to make the tally 2-1.  Late in the third period it was Sam Arena with an empty net goal to seal the victory.  Barnhart ends the day with three assists while sophomore goalie Mitchell Ludwick records the win stopping 25 of 26 attempts on goal.
The Tigers move to 4-0 on the season and will verse the Seneca Valley Raiders next Sunday, 1:00 at the RMU Island Sports Center.