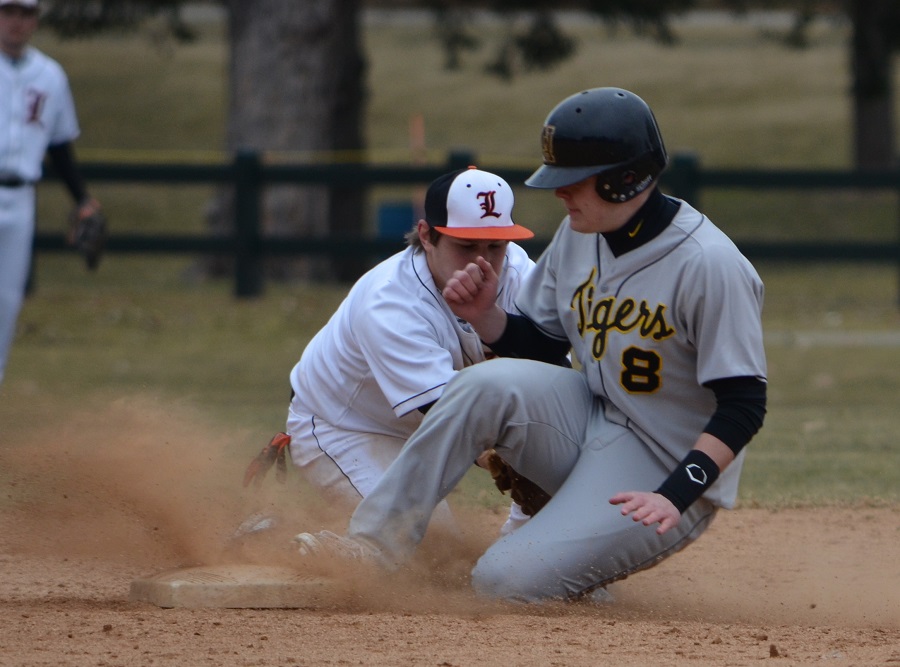 Tigers Use Long Ball To Batter Latrobe In Season Opener
The North Allegheny baseball team led wire to wire and opened the 2015 season with a 7-3 road victory over the Latrobe Wildcats on Saturday afternoon. On a sunny spring day, the Tigers exploded for four home runs in the game. Senior Ryan Hamm paced the Tigers attack with a 3 for 3 performance, two home runs and three RBI's.
Hamm jump started the season for the Tigers with a first inning two-run homer that put NA ahead, 2-0. Latrobe cut the score to 2-1 in the bottom of the first on an NA error, but the Tigers used the long ball again in the third inning to jolt the Wildcats.  This time it was junior Daniel McCauley who homered, a two-run shot, to increase the Tigers lead to 4-1.
Latrobe scratched back and trimmed the score to 4-3, Tigers, by the bottom of the fourth inning.  However, North Allegheny put the game away with a three-run fifth inning. Hamm led off the inning with a solo bomb and sophomore Alex Mesaros added a two-run homer to increase the NA lead to 7-3.
On the mound, Jake Fischbaugh (1-0) earned the victory by tossing three innings.  Fischbaugh allowed two runs, one earned on just one hit. Trevor Smith, Nick Gross, and Garrett Hagen combined for four innings of work with one run allowed.
North Allegheny starts the season with a 1-0 record while Latrobe drops to 0-1. The Tigers are scheduled to visit Blackhawk on Monday afternoon. First pitch is slated for 4:00 pm.
Line Score - NA Baseball vs. Latrobe, 3/21/15
| Score by Innings | 1 | 2 | 3 | 4 | 5 | 6 | 7 | | R | H | E |
| --- | --- | --- | --- | --- | --- | --- | --- | --- | --- | --- | --- |
| North Allegheny | 2 | 0 | 2 | 0 | 3 | 0 | 0 | | 7 | 14 | 0 |
| Latrobe | 1 | 0 | 1 | 1 | 0 | 0 | 0 | | 3 | 4 | 1 |
WP - Jake Fischbaugh (1-0) LP - Kollar