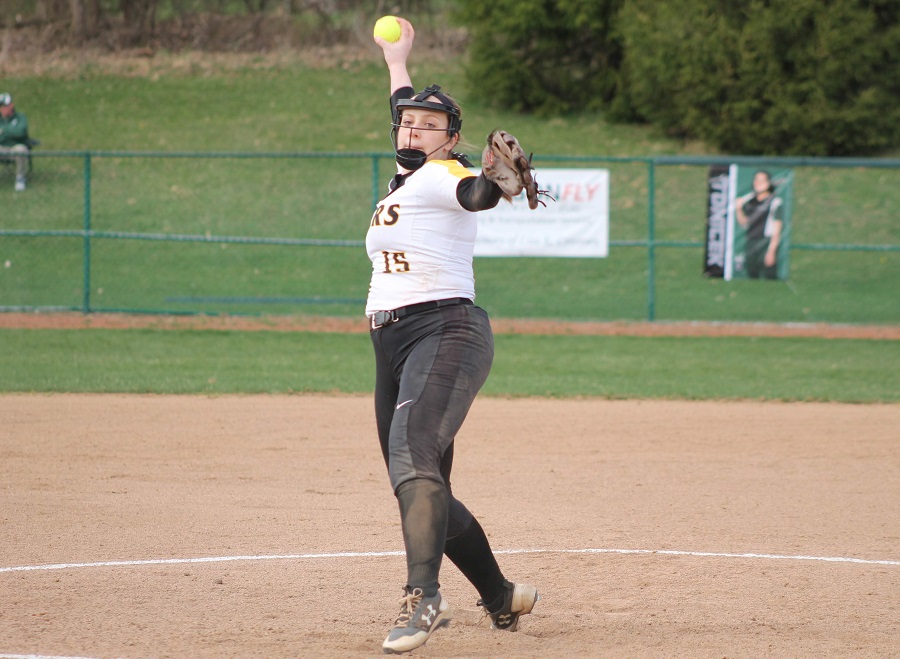 Tigers Win 6th Straight, Top Rams, 7-2
North Allegheny earned its fifth section win over Pine-Richland with a final score of 7-2 on Wednesday afternoon.
NA took an early lead in the first inning, scoring three runs with RBIs by seniors Kristen Chomos and Ashley Adams and sophomore Chloe Szczepaniak. The Tigers scored big again in the third, doubling their run total with an additional RBI from both Chomos and Adams, as well as senior Brooke Serbin.
Serbin led the Tigers' 11-hit spree, going 4 for 4 with two RBIs and a double. She also made a diving catch in center field to set the defensive tone early in the game.
Adams pitched a complete game for North Allegheny, surrendering two runs on seven hits and striking out six.
North Allegheny improves to an overall record of 6-0. They will play their home opener tomorrow against Seneca Valley at 4:00 p.m. The game will be broadcast live by the North Allegheny Sports Network.
Box Score - Softball vs. Pine-Richland - 04/10/2019
| Score by Innings | 1 | 2 | 3 | 4 | 5 | 6 | 7 | R | H | E |
| --- | --- | --- | --- | --- | --- | --- | --- | --- | --- | --- |
| North Allegheny | 3 | 0 | 3 | 0 | 0 | 1 | 0 | 7 | 11 | 2 |
| Pine-Richland | 0 | 0 | 0 | 0 | 0 | 1 | 1 | 2 | 7 | 3 |
WP - Ashley Adams (4-0) LP - Gabriella Aughton