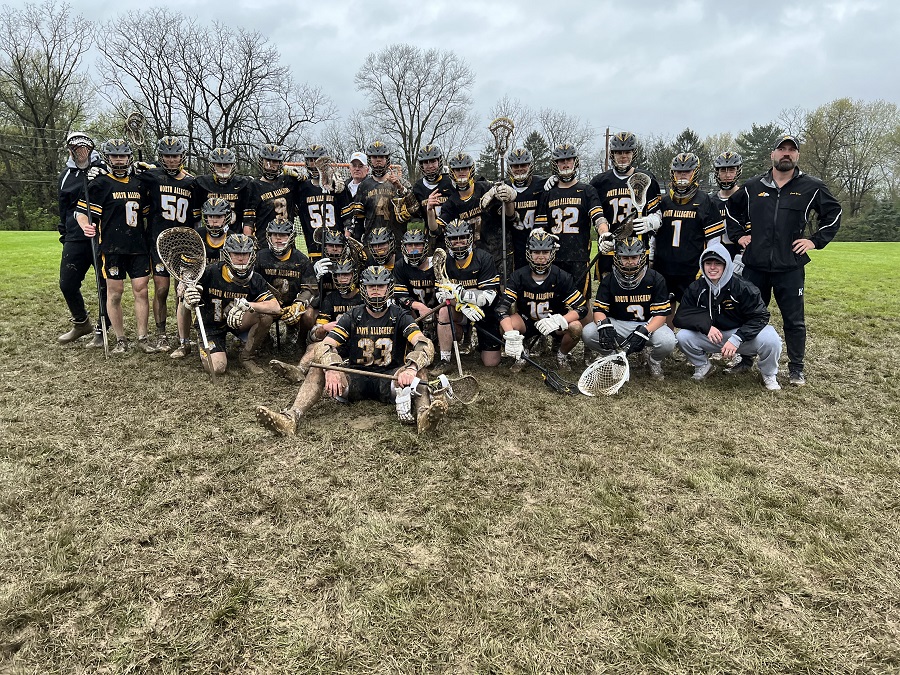 Tigers Win 7th Straight, 12-4, Over Mt. Lebanon At MSCLA Tournament
It was round two between a pair of WPIAL Class 3A heavyweights on Friday night at the MSCLA Tournament. After falling to Mt. Lebanon in an early season heartbreaker on April 1 by a 9-8 decision, North Allegheny earned a measure of revenge with a convincing 12-4 win over the Blue Devils in the rematch.
The MSCLA tournament brings together some of the best high school lacrosse teams in the area to Hudson, OH near the end of each regular season. Perennially two of the top squads in the WPIAL's largest classification, the Tigers and Blue Devils locked horns in this non-section matchup. While the first meeting saw Mt. Lebanon rally from a four-goal deficit for a dramatic victory, this matchup saw North Allegheny seize control and never let up.
Freshman Colman Craft and senior Trey Griswold held down the Blue Devils with their defense, and senior goalie Marc Melanson made seven saves to earn the victory. With Mt. Lebanon's attack held in check, North Allegheny piled up the goals thanks to four goals from senior Cole Bordo and a hat trick from junior Marc Bartolomucci. Senior Gavin Banyas and sophomore Evan Lyon each added a pair of goals in the victory.
North Allegheny improves to 10-4 overall on the season with a seventh consecutive victory. The Tigers will take on Wheaton Academy at 12:00 p.m. on Saturday in Day Two of the MSCLA Tournament.