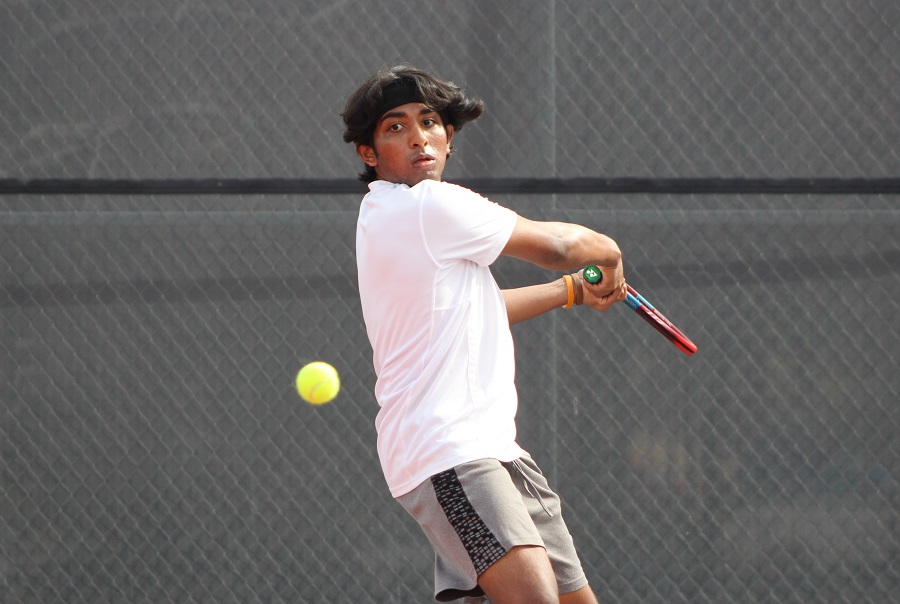 Tigers Win Section 2 Championship With Doubleheader Sweep
On the last allowable day of WPIAL sanctioned section competition, the Tigers played their first doubleheader in 11 seasons and swept the competition to win the Section 2 AAA Championship outright.  Playing indoors at the Lakevue Athletic Club Monday afternoon, the Tigers defeated Sewickley Academy 4-1 and later defeated North Hills, 3-1.
In a match resumed from Thursday's rain delay, the Tigers started the scoring against Sewickley at 2nd doubles, where senior Atharva Sumant and junior Sri Bellamkonda took a straight set match from Alex Quigley and Jayden Garcia.  The second point originated from number one singles where sophomore Trey Davidson defeated freshman Severin Harmon in straight sets.  The winning point came from the racket of junior Manas Kathir who take the measure of Jonathan Varghese in a tight two-setter that saw both players exchanging outstanding clutch shots.  The only three setter was a thriller from senior Shomik Telang and junior Raj Ginde at #1 doubles.  After taking the first set 6-4, they fell in the 2nd at 3-6.  Rebounding quickly, they found their serves and team chemistry to take the 3rd set 6-3 from Tejas Mitra and Spencer Kryzynski, just moments after Kathir clinched.  After the Sewickley win, the Tigers tangled with and defeated North Hills 3-1.  The highlight of the contest versus the Indians was senior Jacopo DiPrato's first match in a singles contest, where he prevailed in straight sets to clinch the contest.
With the wins, the NA Tigers improve to 9-3 on the season overall, combined with a 7-0 section record.  They await their seed for the WPIAL Team Playoffs scheduled to begin next week.    The Tigers wrap up the regular season with an exhibition road match in Erie Thursday afternoon to take on the Cathedral Prep Ramblers.  Match time is scheduled for 4 PM.
Match Summary – 04/25/2022
North Allegheny 4   Sewickley Academy 1
Singles
#1 Trey Davidson (NA) def. Severin Harmon 6-3, 6-3
#2 Manas Kathir (NA) def. Jonathan Varghese (SA) 7-5, 6-4
#3 Rohan Shah (SA) def. Amit Bhandari (NA) (Default)
Doubles
#1 Krishna Naik/Srivatsa Bellamkonda (NA) def. Tejas Mitra/Spencer Kryzynski (SA) 6-4, 3-6, 6-3
#2 Sri Bellamkonda/Atharva Sumant (NA) def. Alex Quin/Jayden Garcia (SA) 6-3, 6-2