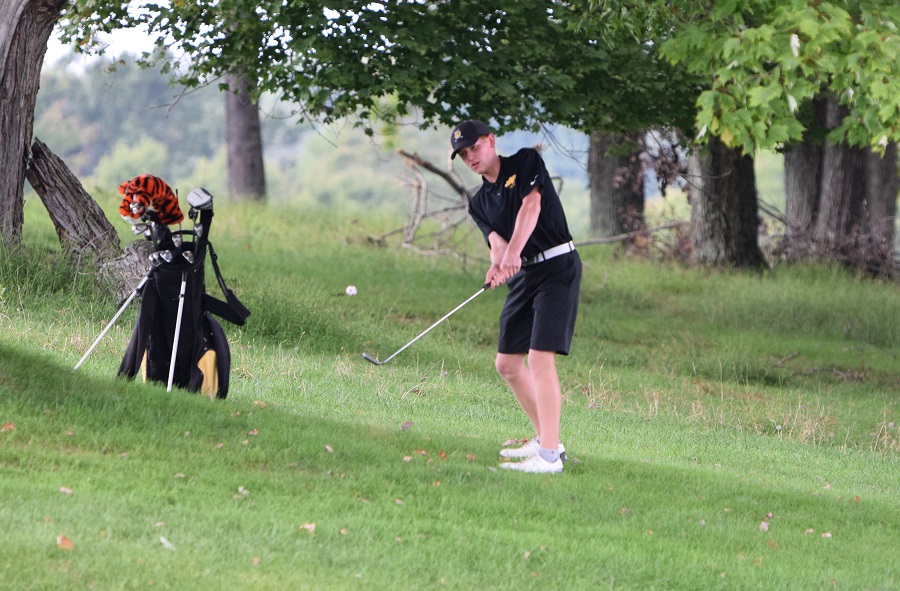 Tigers Wrap Up Section Slate With Win
The North Allegheny boys' golf team concluded its section slate on Wednesday afternoon with a 200-240 win over North Hills at North Park Golf Course.
A pair of 38's from sophomore Jake Watterson and Curtis Rhoten led the way for North Allegheny. Seniors Flynn McGurrin and Dylan Fitzgerald shot a pair of 41's and freshman Chris Hoffman closed out the scoring with a 42.
North Allegheny improves to 10-8 overall and finishes section play with a 7-5 mark. The Tigers conclude the regular season on Friday at Upper St. Clair.
Match Summary
NORTH ALLEGHENY- 200
NORTH HILLS - 240
NORTH ALLEGHENY
SCORE
NORTH HILLS
SCORE
Chris Hoffman
42
Connor McCarthy
52
Flynn McGurrin
41
Tyler Manfred
43
Collin Wang
46
Peter Lukas
52
Dylan Fitzgerald
41
Ella Snyder
51
Jake Watterson
38
Will Blass
46
Curtis Rhoten
38
Andrew Green
52
TOTAL
200
240
Ethan Byrne
38
Joe Drum
44
Grant McKissock
44
Peyton Wood
44
Jackson Talerico
41