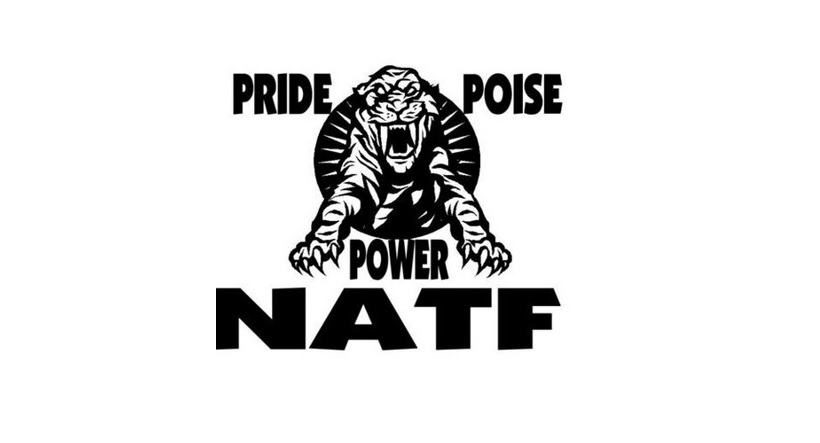 Two Big Wins For NATF To Cap Section Schedule
The NA Tigers traveled to Fox Chapel to compete against the host team and Shaler in the final meet of the regular season.  NATF came home with two big wins to celebrate a challenging and often unpredictable season due to the current pandemic. The NA girls earned a 114-36 win over Shaler and defeated Fox Chapel, 85-65. The NA Boys topped Shaler by a 120-30 decision and beat Fox Chapel, 102-48.
The Lady Tigers took care of business early in the meet and had dominating performances in the field events.  Jenna McConnell, the most decorated Tiger in the jumping events, finished the meet by winning the Triple Jump.  Other jumpers that posted wins in the meet were Evelyn Wiethorn in the High Jump and Ava Como in the Pole Vault.  NA's throwing crew won each of their events with winning performances from Jackie DiGiacomo in the Discus, Sarah Hart in the Shot Put and Alaina Fantaski in the Javelin.  The distance crew secured victories with Eva Kynaston winning the 1600m Run and freshman Maia Goetz winning the 3200m Run.  Sprinter Kenna Shannon dashed her way to victory in the 400m Dash and senior hurdler/jumper Aveline Plenter placed in the Long Jump and a ran a winning season best performance in the High Hurdles race.  With their impressive victories today, the NA girls will finish Runner Up in the section.  They now wait to see who they will compete against in the WPIAL Team semifinals.
With convincing victories against the Foxes and Titans, the NA Boys ended their regular season on a positive note.  Dwayne Taylor raced to a victory in the 200m Dash, as did Jacob Porter in the 400m Dash.  Both were legs of the 4x100m Relay along with teammates Brandon Farr, and Carson Sestili that raced to a very impressive victory.  Each of the distance events came down to the final steps of the race and a finish line lean to determine the winner.  The Tigers prevailed in all three events with Connor Foody and Greg Kossuth edging Fox Chapel for the victories in the 800m and 1600m Runs, respectively.  Scott Naleppa outleanned teammate Drew Kollitz to take first and second overall in the 3200m Run.  Sophomore Owen Curran high jumped better than the rest of the field and NA swept the Pole Vault event led by Christian Duckworth, Ryan Hanlon, and Avery Mitchell.  The NA Boys team will finish third in their section this season.  Many athletes will continue to train for the WPIAL individual state qualifiers, held later in May.
The next meet scheduled for the Tigers is the Butler 9th and 10th Grade Only Invitational, scheduled for Thursday, April 29th with a 3:45pm starting time.