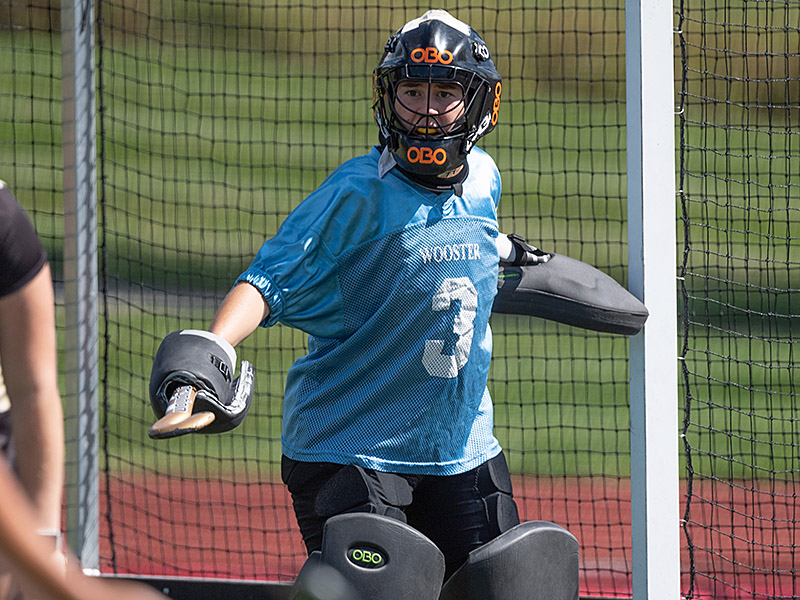 Two Former NA Field Hockey Players Named NCAA All-Region
Two former North Allegheny field hockey players have been named NCAA Division III All-Region. Sophomore goalie at The College of Wooster, Katie Shideler, was selected to the 2018 Longstreth/National Field Hockey Coaches Association All-Great Lakes Region team.  Sophomore goalie at W&J College, Rena Israel, earned spot on the All-North Atlantic Region team. Both players were second-team selections in their respective region.
Shideler's .844 save percentage ranked seventh in NCAA Div. III this season, and earning top billing within the Great Lakes Region. The two-year starter led a defense ranked 37th nationally with a 1.30 goals-against average, while the Scots' 7.38 saves per game ranked 63rd in Div. III.
Israel was fantastic in her first season in charge of the W&J defense. The sophomore, who also made the All-E8 First Team, was one of the stingiest goalkeepers in all of Division III this season, ranking first in the nation in both save percentage (.909) and goals-against average (0.28). For the year, Israel posted a 16-2 record, allowed a whopping five goals and tallied 14 shutouts. In recognition of her play, she received E8 Defensive Player of the Week laurels three times.
Congratulations to both former Tigers and we wish them continued success in their college careers.
(Information provided by Wooster and W&J Athletics.)