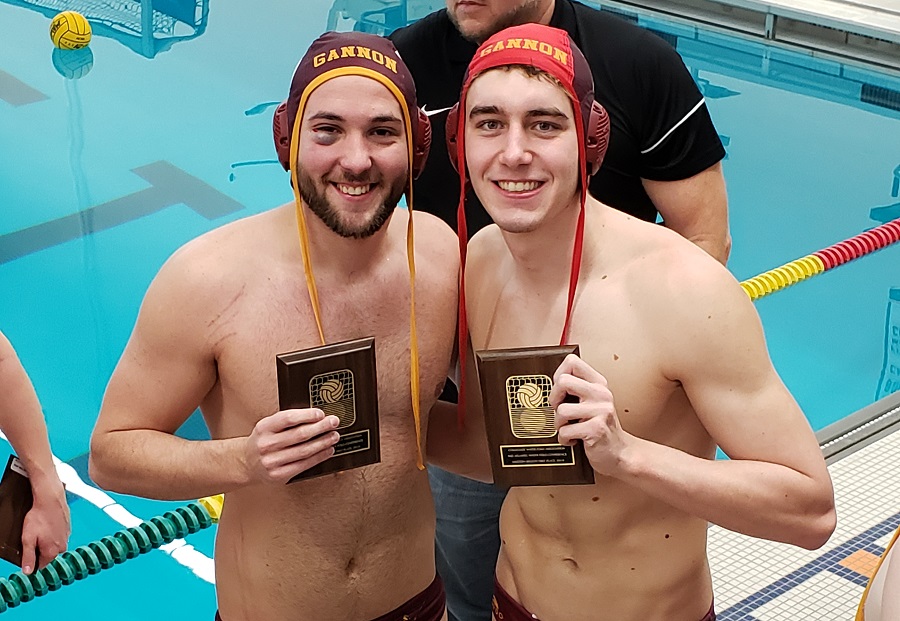 Two Former Tigers Propel Gannon University To MAWPC West Championship
Two former North Allegheny Tigers have led the Gannon University water polo team to the MAWPC West championship. Against McKendree in the title tilt, freshman Jacob Hollo made 23 saves and sophomore Drago Marjanovic netted the game-winning goal with three seconds left in the second overtime to lift Gannon to a 15-14 victory.
McKendree had the ball with 10 seconds remaining and seemed poised to score the game winner, however, Marjanovic created a steal and lobbed the ball over the McKendree goalie to propel the Golden Knights to victory. Video of Marjanovic's heroics is below.
Drago Marjanovic with the steal and the goal to win a thriller 15-14 over McKendree!

The Golden Knights are your 2019 MAWPC West champs!#UKnighted pic.twitter.com/wwr47viNFL

— Gannon Athletics (@GUKnights) November 10, 2019
Marjanvic and Hollo were both named First-Team All-Tournament. Hollo also received Rookie of the Tournament, Rookie of the Season and All-Conference honors.
Gannon advances to the MAWPC Championships hosted by Bucknell in Lewisburg, Pennsylvania beginning Nov. 22.