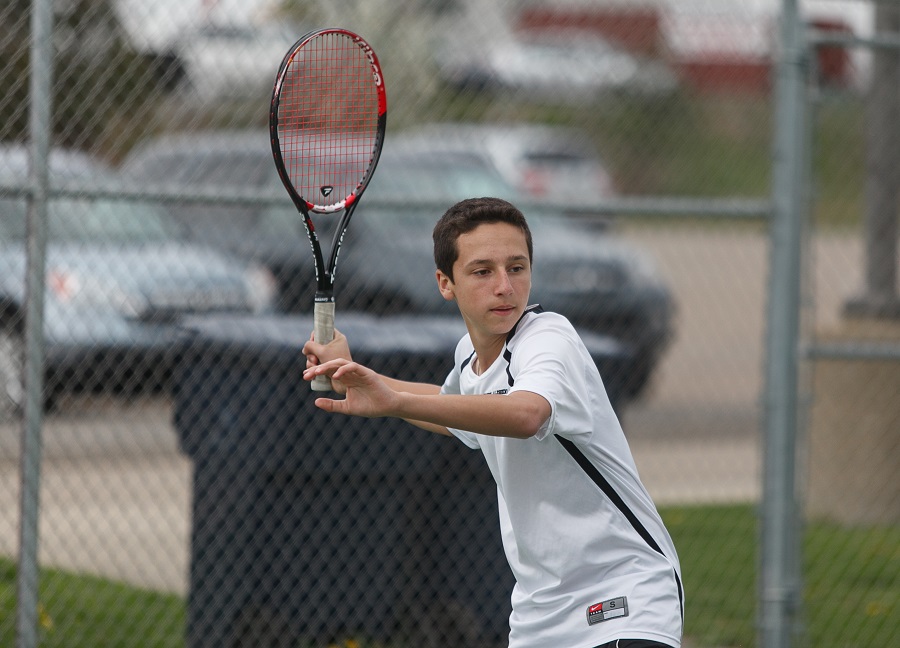 Two Tigers Advance to Section 2 Semifinals
The start of the AAA Section 2 Tennis Singles Tournament was moved indoors to PURE Athletex Monday afternoon due to some disagreeable spring weather. When the first day's action was completed, both senior Jared Isaacs and sophomore Richard Hofmann advanced to the semifinal round. Isaacs, the number one seed in the draw of 16, defeated Alex Gruber (#16) of Mars 10-1 in the preliminary round. Hofmann, the number three seed, defeated Sean Yanez (#14) of Seneca Valley 10-2 in the same round.  In the quarterfinal round, Isaacs swept Devin Fitz (#8) of Butler 10-0 while Hofmann defeated Aaron Gruber (#6) of Mars, also 10-0.  Isaacs will tangle with Logan D'Angelo (#4) of Moon Area and Hofmann will challenge Ben Vinarski (#2) of Pine-Richland when action resumes.
Tuesday afternoon's semifinal match-ups, the championship match, and the consolation round are scheduled to begin at 2 PM on the NASH courts. The top three finishers advance to the WPIAL Singles tournament next week.