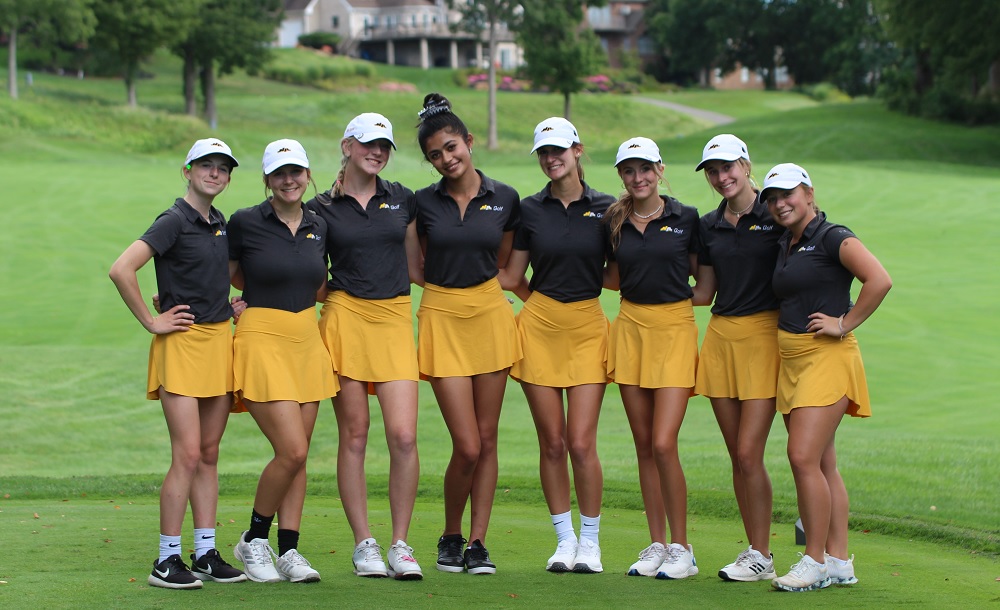 Tigers Rally To Beat Raiders, 170-175
Atoning for their only loss of the season, the North Allegheny girls' golf team earned an important 170-175 victory over Seneca Valley on Thursday afternoon at Diamond Run Golf Course.
The Raiders held the lead through seven holes but the Tigers rallied back on the strength of a 37 by senior Katie Rose Rankin. Senior Lauren Kardos tallied a 39 and junior Megan Manesiotis followed with a 44. Freshman Kayli Dings carded a 50 to close out the scoring for NA. Seneca Valley's Lihini Ranaweera was the clubhouse leader with a 34, but her score was not enough to overcome a great team effort by the Tigers.
With the win, North Allegheny improves to 12-1 overall and 5-1 in section play. The Tigers return to action on Monday with a road section matchup against Moon.
Girls Golf Summary 9-8-22 vs. Seneca Valley
Match Summary

NORTH ALLEGHENY- 170
SENECA VALLEY - 175
NORTH ALLEGHENY
SCORE
SENECA VALLEY
SCORE
Katie Rose Rankin
37
Lihini Ranaweera
34
Lauren Kardos
39
Madison Sharek
44
Megan Manesiotis
44
Sarah McCullough
47
Kayli Dings
50
Anna Johnson
50
TOTAL
170
175
Amber Roth
51
Maddie Byrom
52
Kate Gilliland
53
Megan Gross
52
Niyati Cannanbilla
45