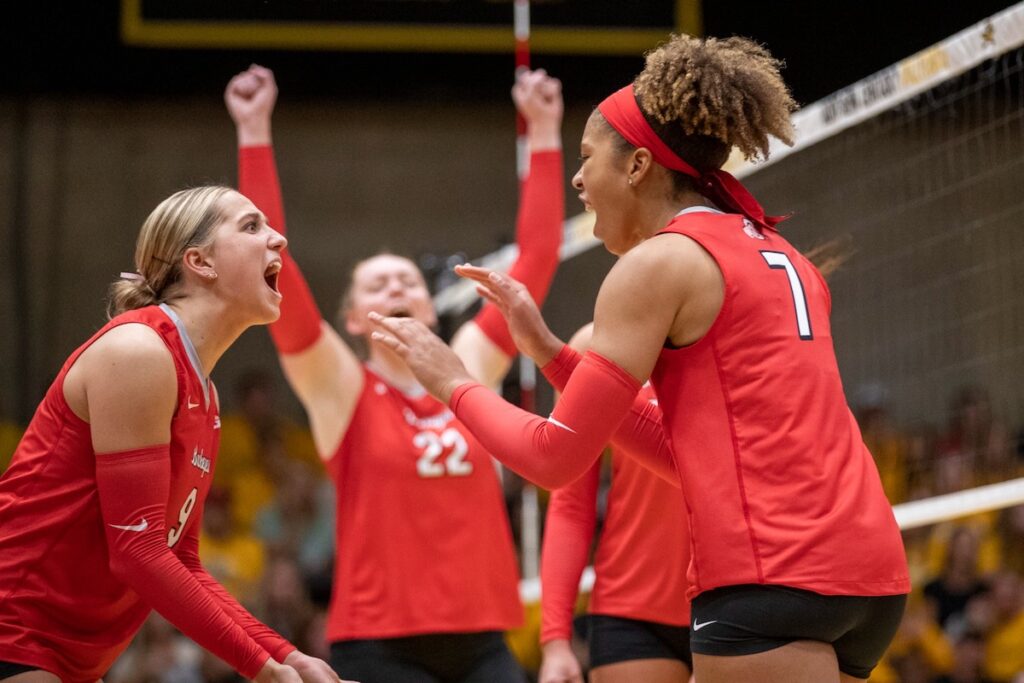 Mia Tuman Garners Big Ten Setter of the Week Honors
The Big Ten announced its weekly women's volleyball awards for the first time of the 2023 season on Monday. Freshman setter and former North Allegheny standout, Mia Tuman, was named Big Ten Setter of the Week and earned a spot on the all-tournament team for her opening-weekend play at the NKU Tournament.
Tuman began her collegiate career in dominant fashion, averaging 11.60 assists per set through Ohio State's three wins (at least 11.00 assists per set in each of the three matches). She also averaged 2.40 digs per set and hit .500 on the weekend. Tuman's 2.40 digs per set led the team among non-liberos playing more than one set during the weekend. Tuman earned her first career double-double in a five-set win against Bowling Green, finishing the match with 55 assists and 14 digs (just one shy of OSU's libero for the match-high) and adding four kills on five swings without an error (.800 hit percentage). She totaled 37 assists and eight digs in the season-opening sweep at NKU, also recording an ace and a kill. Tuman wrapped up the weekend with 24 assists, two service aces and two digs in two sets in the sweep of ETSU.
(Photo and press release courtesy Ohio State University Athletics).