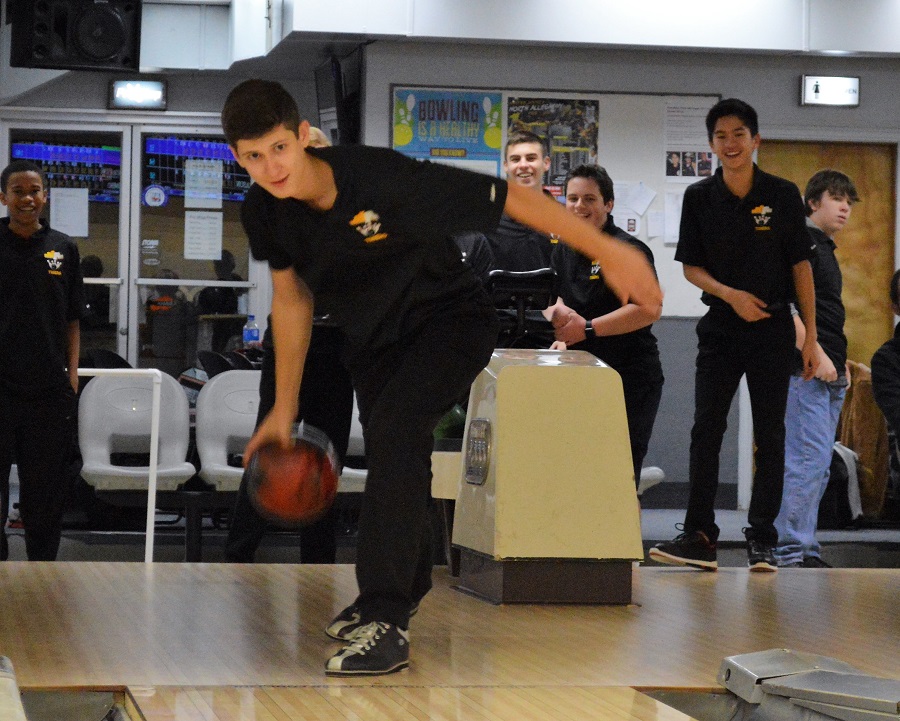 A Split For NA Bowling Against Seneca Valley
The North Allegheny bowling team traveled north again last week to take on the Seneca Valley Raiders.
The NA boys' didn't even give Seneca a chance, winning each game by over 300 pins. The challenge to individually knock over 600 pins seemed to be the biggest adversary this week; as no one came close to achieving this goal.
High games were delivered by juniors Mark Zahren (209), T.J. Robinson (203), and Griffin McVay (202).  Not to be outdone by the upper classmen, sophomore Alex Cook rolled a 200.
The results were quite as good for the Lady Tigers who dropped a 7-0 decision to the Raiders. Senior Allison Frank led the team with a 432 series and also posted a great game of 175. Rookie junior Autumn Baldwin had the high game of the match with 178.  The girls are looking to continue to improve and are working hard to meet individual and team goals.
Both bowling squads will take on Butler on Wednesday. The boys' match is a showdown for first place in the North Section of the WPIBL.