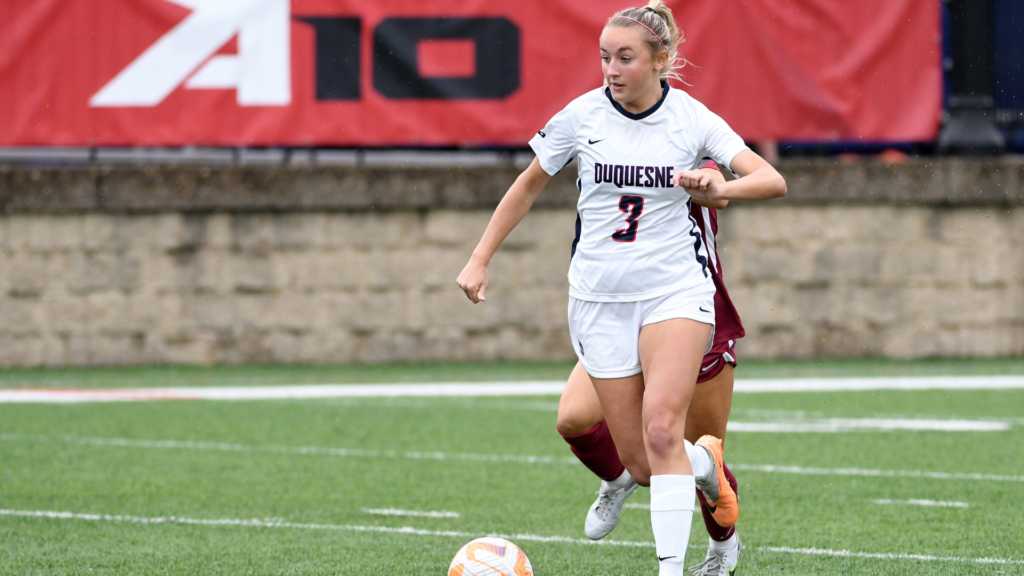 Anna Bundy Named To Atlantic 10 All-Rookie Team
WASHINGTON, D.C. – Former North Allegheny standout and Duquesne freshman, Anna Bundy, has been named to the Atlantic 10 All-Rookie Team for the 2023 season, released today in the End of Season Awards announcement by the conference office.
Bundy netted three goals in her freshman campaign ranking third on the team. She played impactful minutes in all 20 matches and was named the A-10 Rookie of the Week on Sept. 25 after scoring the game-winner in a 1-0 road win at Rhode Island. Bundy scored two of her three goals in conference play and finished the year with seven shots, four of which on goal.
Duquesne finished the season with an 8-8-4 record, the highest win total since 2017, and made the program's third-ever A-10 semifinal appearance.