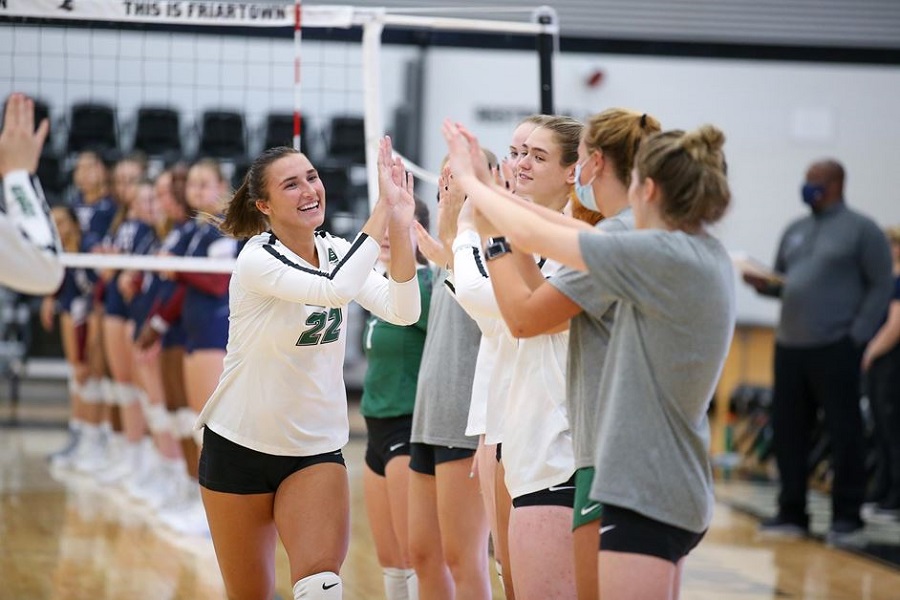 Anna Sprys Named America East Player of the Week
(Player of the Week information and photo courtesy of Binghamton University Athletics).
Former North Allegheny standout and Binghamton University junior middle blocker Anna Sprys has been selected as the America East Player of the Week, as announced by the conference office Tuesday morning. It's the first weekly honor of her career.
Sprys helped lift Binghamton to an undefeated week, and used a 12-block effort en route to Binghamton's five-set victory over Albany. That individual showing of a dozen blocks, was the most that the America East has seen in a conference matchup in a decade. To go along with her defensive output, the Pittsburgh, Pa. native had a .352 hitting percentage and 24 kills in two matches (against NJIT and Albany).
At North Allegheny, Sprys was an all-state selection and helped lead the Tigers to back-to-back undefeated seasons (47-0) and back-to-back WPIAL and PIAA titles in 2017 and 2018. Among many outstanding performances in her high school career, in the 2018 WPIAL championship game, Sprys sparked a 3-0 title sweep over Baldwin with a team-high 13 kills to go along with six blocks and two aces. Below is an interview recorded by the North Allegheny Sports Network with Sprys following that championship victory.