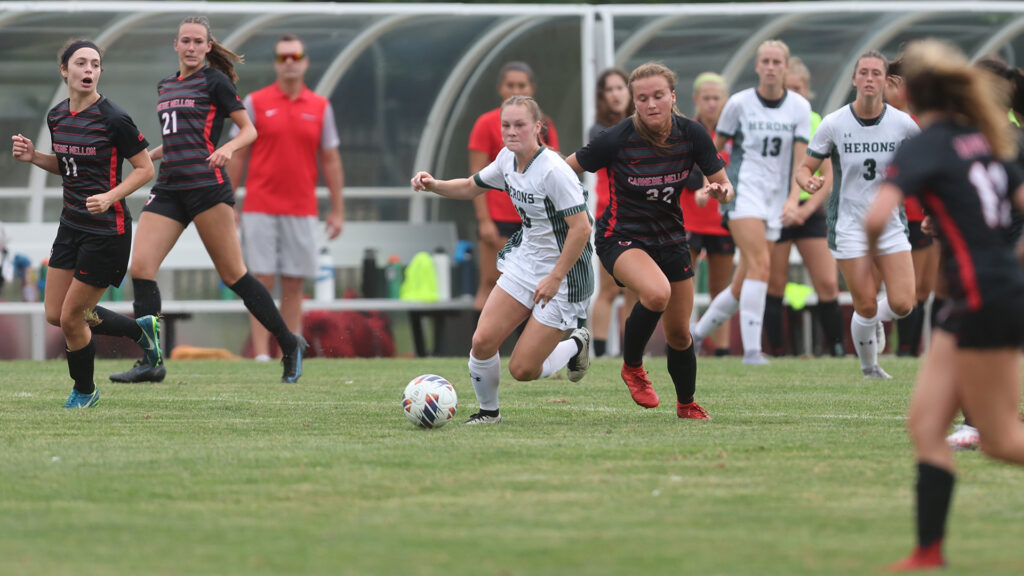 Ava Ruppersberger Selected First Team All-Liberty League
Former North Allegheny soccer standout and junior at William Smith College, Ava Ruppersberger, was named First Team All-Conference by the Liberty League on Wednesday.
Ruppersberger has started all 18 games this season. She is second on the team with six goals and 16 points. Ruppersberger has four assists and two game-winning goals. She recorded a career-high five points on two goals and an assist in William Smith's regular season victory over RIT. She tallied the game-winning goal against Bard.
Ruppersberger has played in 40 games, starting 29 during her career. She has 24 points on seven goals and 10 assists.
As a senior at North Allegheny, Ruppersberger led the Tigers to its first undefeated section title and first WPIAL Class 4A championship. She was named All-WPIAL as a senior and tabbed First Team All-Conference by the Big 56 for three consecutive seasons.
(Photo and college information courtesy of William Smith Athletics).