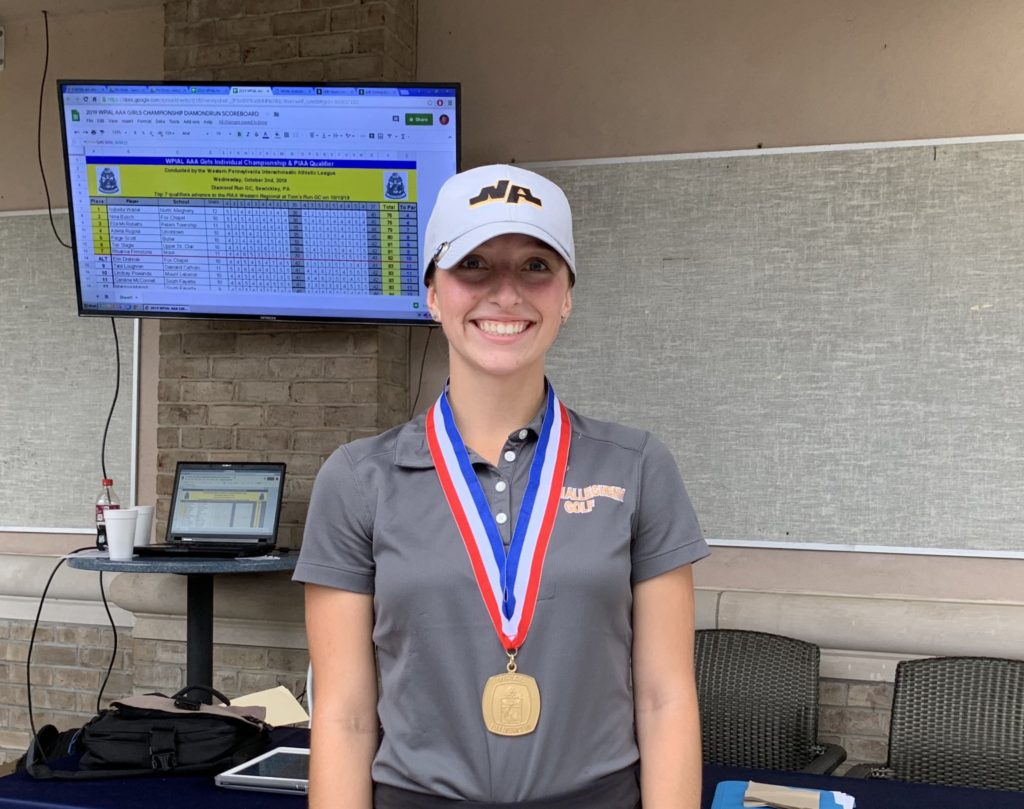 Bella Walter Wins WPIAL Class AAA Individual Championship
For the past three seasons, the WPIAL Class AAA individual title has belonged to North Allegheny's Caroline Wrigley. With Wrigley now graduated and a freshman golfer at Furman University, it was guaranteed that a new champion would be crowned on Wednesday at the 2019 WPIAL Class individual finals at Diamond Run Golf Course. As it turned out, the WPIAL gold still came home to North Allegheny as senior Bella Walter won the competition in a two-hole playoff.
Walter shot a 4-over round of 76 and finished in a first-place tie with Fox Chapel sophomore Nina Busch. In an exciting finish, Walter sank a 12-foot putt on the second hole of the playoff to capture the WPIAL Class individual title.
Also competing at the event for North Allegheny was senior Esha Vaidya. Vaidya shot a great round of 90 but did not make the cut.
Walter advances to the West Individual Region Championship on Oct. 15 at Tom's Run Gold Course in Blairsville, PA.