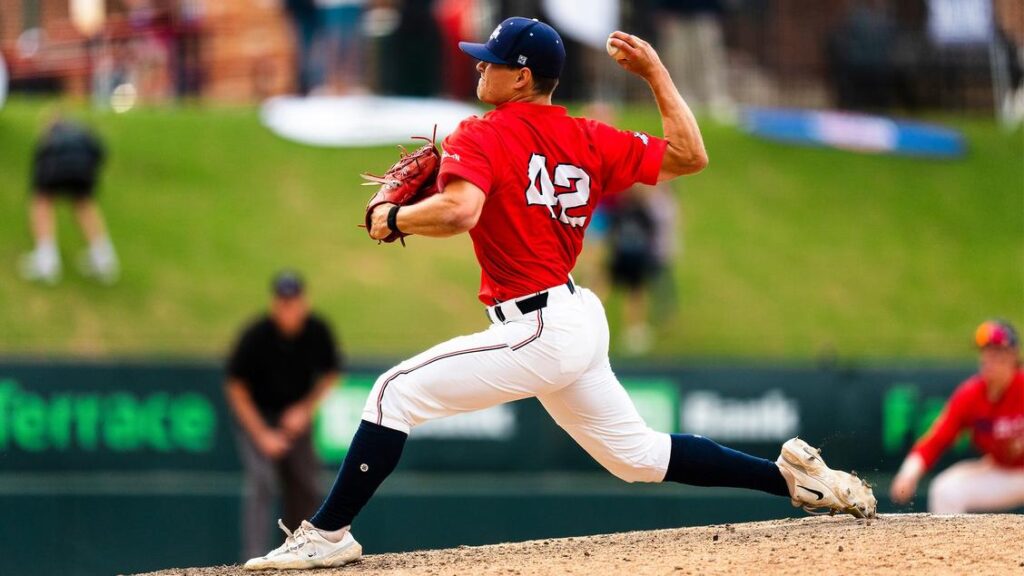 Ben Petschke Signs With Houston Astros out of Samford University
BIRMINGHAM, Ala. – Junior closer Ben Petschke of the Samford Baseball Team has signed a free agent deal with the Houston Astros.
Petschke led the Southern Conference in 2023 and ranked third nationally with 14 saves, a mark that also ranked for the second-most in a single season by a Bulldog pitcher. He compiled a 6-3 record with a 4.14 earned run average while fanning 62 batters over 54.1 innings for a rate of 10.3 strikeouts per nine innings.
The Bulldogs' closer took home second-team All-SoCon honors in 2023, in addition to being named to the NCBWA Stopper of the Year Midseason Watchlist.
The Wexford, Pa. native saved his best work for May, where he logged seven saves and surrendered just three earned runs in 14.1 innings for a 1.88 ERA en route to being named SoCon Pitcher of the Month.
"Ben was thrust into the closer role this spring after Hobbs and Goff both went down to injury and obviously did an incredible job for us," Head Coach Tony David said. "'Petschke Time' in the last inning was all about building suspense before finishing it off. We appreciate all he did for our program in this championship season."
(Photo and press release courtesy of Samford University Athletics).