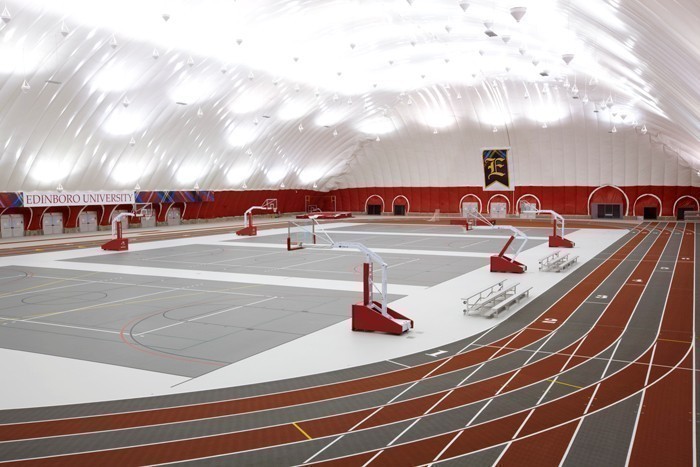 Casey Burton Shines In Edinboro
Senior Casey Burton had another electrifying performance Friday night at Edinboro University's Zafirovski Dome.  She finished with top honors in the 60m Dash just ahead of two freshmen girls, each from Shaler Area and Upper Saint Clair.  Burton also won the Long Jump, besting the next best competitor by over a foot and a half.  She finished the night with a second-place performance in the 200m Dash.
Hannah Lindgren posted some solid performances on the track as well.  Lindgren finished second in both the One Mile Run and the 3000m Run. Off the track Ava Como secured a fourth place performance in the Pole Vault and Briona Rice leaped to a sixth place finish in the Triple Jump.
The NA Boys' team had equal success as J.R. Burton improved his performances in the 60m Dash (4th place) and 60m High Hurdle Race (8th place).  Middle distance runners Kelso Fiedler (9th place) and Connor Foody (7th place) ran solid performances in the 400m Dash and 800m Run, respectively.  In the field events, Owen Curran finished fourth in the Pole Vault and Alex Maslo jumped to a ninth-place finish in the Triple Jump.
The Tigers return again to Edinboro University to compete in the TSTCA #5 meet on Saturday, Feb. 8.