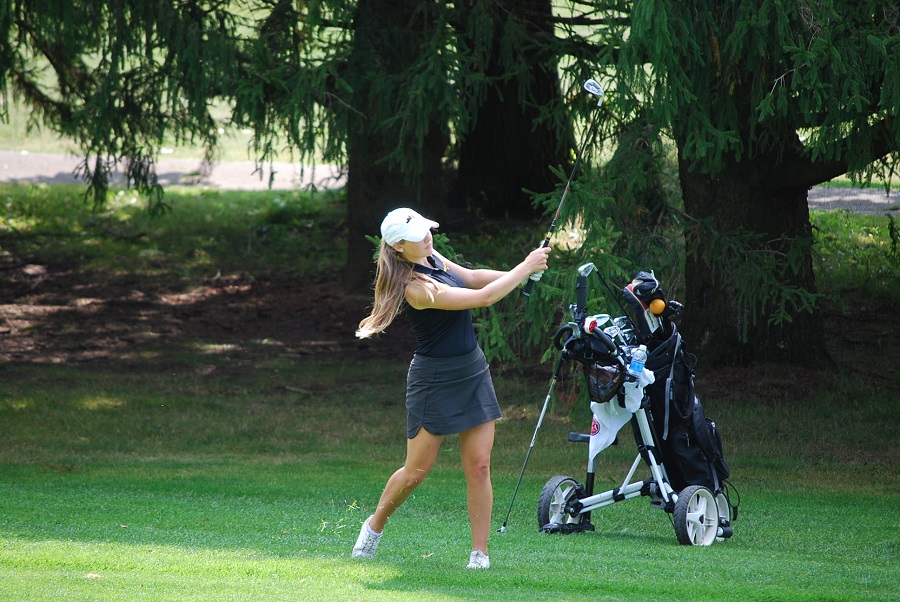 Caroline Wrigley Advances To PIAA Individual Finals
North Allegheny junior Caroline Wrigley finished in third place at the PIAA Western Regional qualifier at Tom's Run Golf Course and advanced to the PIAA finals next week. Wrigley overcame a day when she did not have her best game, but still shot a 77 and tied for third place at the event.
The Tigers had three golfers compete at the Western Regional. Junior Christina Lewis shot an 82 and narrowly missed qualifying by two shots. Sophomore Esha Vaidya carded an 86 in her first experience at an individual state level event. Lauren Freyvogel from Pine-Richland was the low golfer at the regional with a 74.
The North Allegheny Tigers will participate in the state finals on October 23-24 for the individual championship and on October 25 for the team championship.