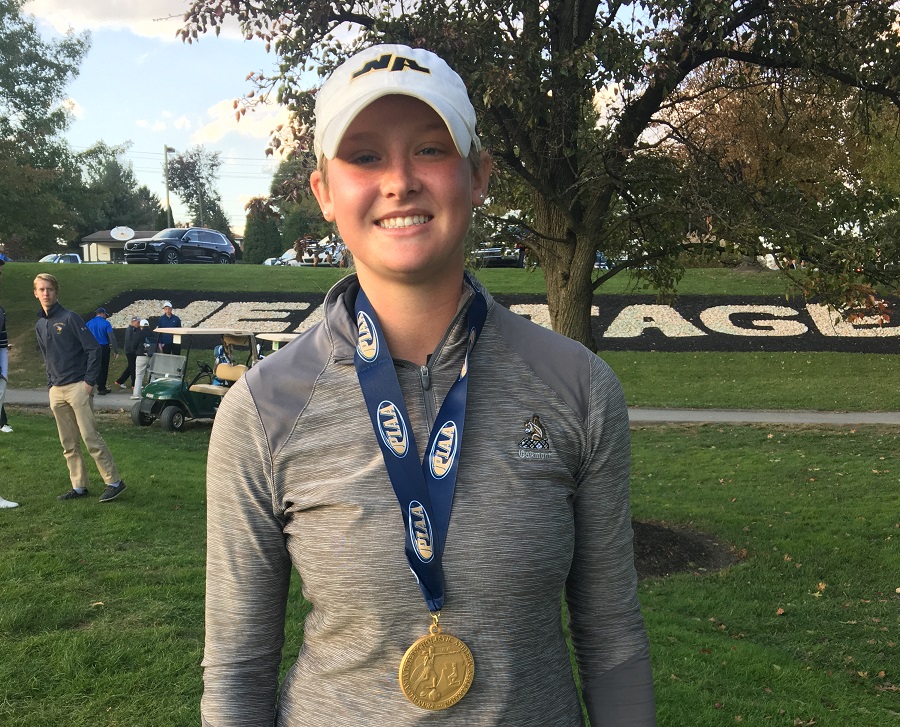 Caroline Wrigley Captures PIAA Class AAA Individual Title
North Allegheny senior Caroline Wrigley continued one of the most successful golfing careers in WPIAL history on Tuesday afternoon by winning gold at the PIAA Class AAA individual golf championship. A three-time WPIAL champion, Wrigley earned her first individual state crown by shooting a 147 at the two-day event. She finished seven strokes better than the second-place finisher, Mary Kate Norcross of Chambersburg. For a look at the PIAA leaderboard, click here.
Wrigley and the rest of the North Allegheny girls' tennis team will turn their focus toward a team PIAA title on Wednesday at Heritage Hills Golf Club in York, PA.