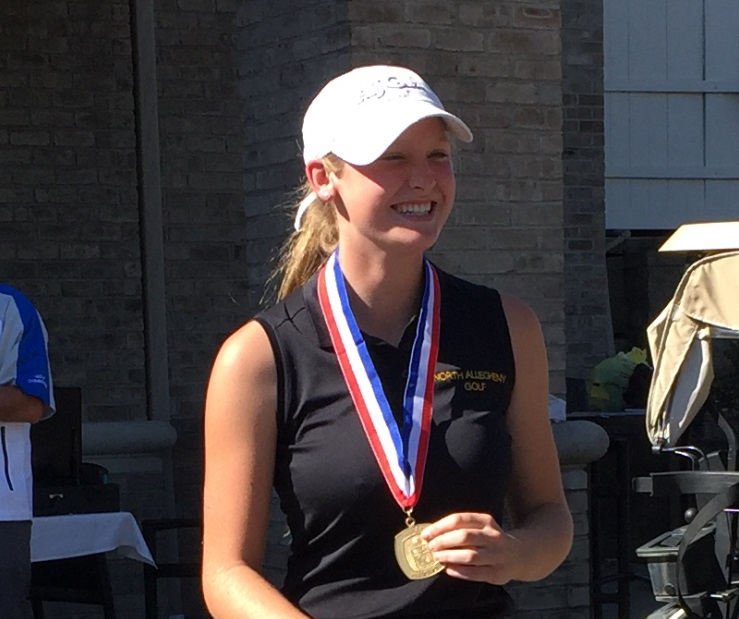 Caroline Wrigley Wins Second Straight WPIAL Individual Title
North Allegheny junior Caroline Wrigley won her second-straight WPIAL Class AAA individual golf title with a score of 67 at Diamond Run Golf Course. Wrigley, a Furman University recruit, scorched the Diamond Run course with a 5-under par and posted the best score at the course in over 20 years. It was a career-best performance for Wrigley who carded only one bogie on the 18th hole.
The two other Lady Tigers that participated at the event also qualified for the State Regional Tournament. Junior Christina Lewis shot a 77 for a third place finish. Sophomore Esha Vaidya posted an 82 for a seventh place showing.
The North Allegheny girls' golf team will be competing in the WPIAL semifinals on October 9 at the Lone Pine Country Club in Washington, PA. The Tigers will attempt to defend their WPIAL title for the second consecutive year.