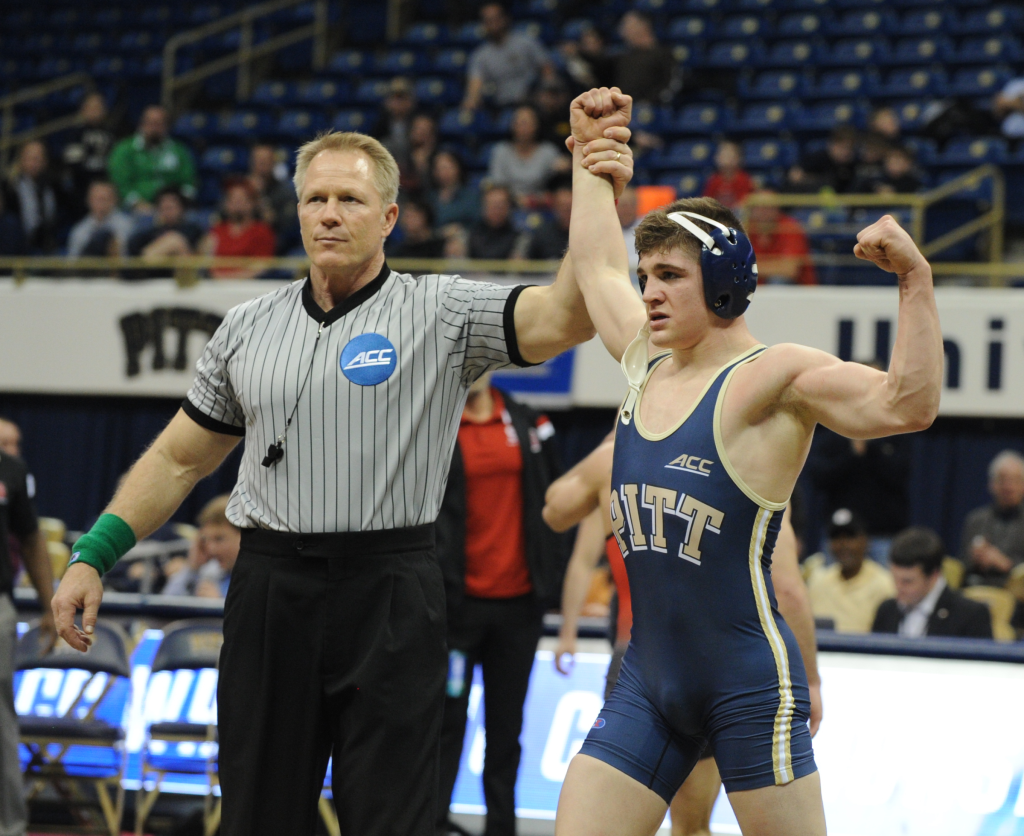 Dom Forys Headed To NCAA Championships
Former North Allegheny wrestler Dom Forys has qualified for the NCAA Championships. Forys is a freshman at the University of Pittsburgh and finished in third place at the Atlantic Coast Conference Championships this weekend.
Forys, the fourth seed at 125 pounds, won his first match against Thayer Atkins (Duke) in a 14-4 major decision, before falling to third-ranked Joey Dance (Virginia Tech) in the semifinals. He battled back to win two more in the consolation rounds, including a fall in 2:55 of Cody Karns (UNC) and a thrilling 11-7 sudden victory decision over the second seed Joe Deangelo (NC State) to clinch his spot on the podium and in the NCAA Championships.
Thanks in part to Forys' efforts, the Pitt wrestling team finished in second place at the ACC Championships and will take part in the 2015 NCAA Championships on March 19-21 in St. Louis, Missouri.
(Photo courtesy of Pete Madia)